Developers have been responding to slow absorption by delaying the release of new supply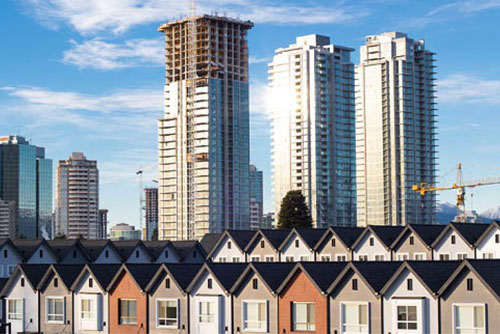 The decline in residential pre-sales in Vancouver was much larger than anticipated, according to a new analysis of MLA Canada figures by real estate information portal Better Dwelling.
Said data indicated that of the new releases in Greater Vancouver last month, only 102 pre-sales have been sold. This represented a sharp 77.8% annual decline, and accompanied a similarly dramatic 75.6% drop in new listings for pre-sales, down to 254 units.
The deceleration stemmed largely from developers responding to slow absorption rates by deferring the release of new supply – which fed into Vancouver's lower housing starts trend in August.
This came amid a series of late or cancelled developments, which has been reported by CMHC numbers covering that month.
"Compared to the same month last year, both multi-unit and single-detached home starts declined by over 17% in the CMA," CMHC stated.
Overall, however, "year-to-date starts in the CMA remained fairly stable due to a decline in singles starts which was offset by an increase in the multi-units segment."
To compare, overall housing sales in August was 2,231 transactions, which were 15.7% more on a year-over-year basis.
"In recent months, home prices have generally been stabilizing in British Columbia and the Prairies, a measure which had been falling until recently," CREA said.
"The national average price is heavily skewed by sales in the GVA and GTA, two of Canada's most active and expensive housing markets," its study added. "Excluding these two markets from calculations cuts more than $100,000 from the national average price, trimming it to less than $393,000 and reducing the year-over-year gain to 2.7%."