Do you know where your dedicated underwriter comes from? It could in fact make a difference, argues one broker pointing to the benefits of dealing with former employee of a mortgage insurer.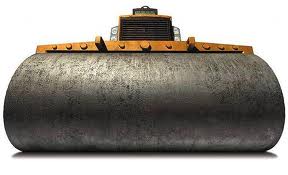 Do you know where your dedicated underwriter comes from?
One leading broker lucked out: his underwriter's connection to a leading mortgage insurer has proven instrumental in getting the job done.
"I can't see why you wouldn't look to work with an underwriter who has a relationship with the insurers," Lior Herhkovitz of Mortgage Edge told MortgageBrokerNews.ca. "The end-goal is what counts; as long as I can push the deal through and make the clients happy, I've done my job."
That job, Hershkovitz admits, is made easier by one particular underwriter who previously worked for Genworth before moving over to the lending side of the business.
"It "absolutely" makes the process easier, Hershkovitz told MortgageBrokerNews.ca. "She knows how to package an application to the insurer, how to get exceptions; she knows how to escalate (a deal) to get a response quicker and the fact that she has a relationship with them makes life a lot easier."
In Hershkovitz's case, it was pure luck that he developed such a valuable working relationship.
"It was coincidental; though I don't know if it was a coincidence that the lender hired her."
Either way, it's an enviable position to be in, according to some brokers.
"If you know one, let me know," Jeff Attwooll of Verico K-W Mortgage told MortgageBrokerNews.ca.
For his part, however, Attwooll has forged his own relationships that have proven invaluable in closing deals.
"I tend to go straight to the insurer; I have relationships with them, directly," Attwooll said.
These relationships open the minds of insurers and create a dialogue with which Attwooll can present each case individually.
"If you have a common sense approach and tell a story that makes sense, I find that Genworth is willing to listen to and work with me," Attwooll said. "They will put the pieces together of your story makes sense and their credit allows it, they will push the deal through."