High ratio sales fall in major markets; the potential for increased premiums, and other major stories to emerge from one mortgage insurer's quarterly earnings call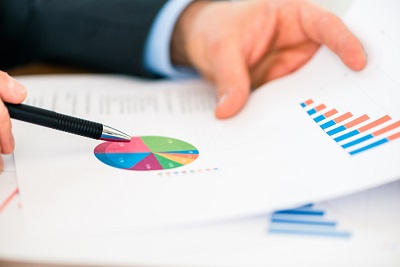 Genworth
addressed its quarterly earnings Wednesday, and provided a glimpse into current trends in the high ratio mortgage market.
A tip of the cap to first-time buyers
"Our typical first-time homebuyer continues to be fiscally prudent, as demonstrated by loan and credit characteristics evident in the mortgages insured in this quarter," Stuart Levings, president and CEO at Genworth, said during the company's Q2 2016 earnings call. "Average credit scores in the second quarter remain high, at 754, up four points over the prior quarter."
Diverging market trends impact delinquencies
"In terms of outstanding delinquencies, we saw a decrease of 4% compared to the prior quarter, primarily due to seasonal trends. Year-over-year, delinquencies increased by 18%, largely driven by Alberta and the prairies, partly offset by an improvement in B.C," Levings said. "As expected, the current economic strength in Ontario and B.C. is helping to counter some of the pressure from oil producing regions. In addition, we continue to see an improvement in Quebec."
Oil country to continue to lag
Home prices in Alberta are expected to soften by 5-10%, according to Genworth, and job losses are expected to continue to impact delinquencies.
In Fort McMurray, however, mortgage holders will be given some reprieve.
"In conjunction with our lenders, we are supporting Genworth insured borrowers in Fort McMurray, by allowing them to defer up to six months of mortgage payments," Philip Mayers, SVP and CFO at Genworth said during the call.
Major markets may see premium hikes
"OSFI has announced the introduction of supplementary capital requirements for new business … in cities where the house price to income metric exceeds a prescribed threshold. Based on this metric, the metropolitan areas of Vancouver, Calgary, Edmonton and Toronto currently exceed their respective proposed thresholds by a significant margin," Mayers said. "These cities currently represent 25-40% of our transactional new insurance written.
"As a result, new insurance written in these cities will likely attract supplementary capital starting January 1, 2017, if there is no change in the proposed threshold value," Mayers continued. "In response, we expect mortgage insurers may need to introduce higher premium rates for insured mortgages in these affected cities."
High ratio sales in Toronto and Vancouver may be down
Genworth speculates that this is due to debt servicing ratios, and homebuyers needing to scrape together higher downpayments to afford mortgage payments.
This could be a "direct reflection of affordability pressure," Levings said.