Sales-to-listings ratio remains stable, although it's on the lower end historically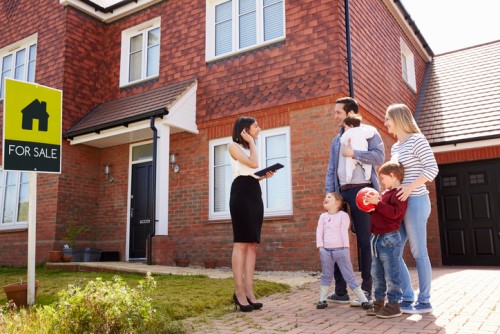 Despite the number of transactions being at their lowest levels since the 2009 recession, sellers in Canada's largest city have avoided listing their homes en masse in what could be a sign of confidence the market will come back.
According to data released May 15 by the Canadian Real Estate Association, new listings in Toronto fell 8.6% in April from a month earlier and are down nearly 30% from a year ago.
The drop has left the sales-to-listings ratio – a key gauge of a real estate market's health – relatively stable in the face of a sharp drop in sales, which may explain why prices in Toronto continue to hold steady. Prices are up 3.1% since the beginning of 2018, even as transactions plunged.
"The market is actually surprisingly relatively balanced," Realosophy Realty Inc. president John Pasalis told Bloomberg. "When you're comparing yourself to a bubble, sales can fall 40% and inventory can rise and your market is still balanced."
Read more: Some neighborhoods in Toronto are more valuable than others
However, while the sales-to-new-listings ratio is indeed stable, it remained on the lower end of the range over the past decade. The ratio has averaged 0.46 over the last year, the lowest level since the recession and at the lower-end of what analysts typically consider a balanced market.
Year to date, sales have fallen by a third compared to the start of 2017. New listings went down just 4.7% over the same period.
"It may be that people are trying to time the bottom of the market," Toronto-Dominion Bank economist Rishi Sondhi ventured. "They're holding out because they think the market is going to turn around."