Over 30 new openings and releases planned across Toronto for fall expected to bring in significant consumer traffic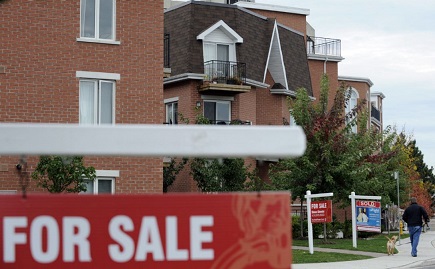 Home sales in the Greater Toronto Area are expected to pick up significant steam in the third quarter of the year, despite noticeable declines observed in the past months.
A recent report by the Trimart Research Corporation noted that Toronto low-rise sales dropped by 27.1 per cent on a year-over-year basis and 38.5 per cent month-over-month in July 2016. This translated to a total of 1,107 new low-rise sales in the city for that month,
The New Home Buyers Network Blog
reported.
The Trimart report stated that a rush of new sales will mark the end of Q3 2016, taking into account the over 30 new openings and releases planned across the city for the fall season.
The Building Industry and Land Development Association (BILD) arrived at a similar conclusion in its August 22 report, adding that the supply of new homes in the GTA has shrunk by 41 per cent over the past decade, from 29,238 in 2006 to 17,213 today.
This scarcity has led to the average price of a low-rise home in Toronto increasing by more than $100,000 year-over-year in July, which has reignited fears that the metropolitan market's affordability situation is spiraling out of control.
Furthermore, the BILD report emphasized that this overheating in the low-rise segment is concurrent with a surge of demand for high-rises.
Sales volume of GTA apartments grew by 52 per cent in July compared to the same time last year, while high-rise transactions (including condos) spiked up by 25 per cent in the same period.
"There is a stronger demand for larger units. I suspect that is young people again choosing to raise their family in condominiums or possibly empty nesters who are moving into the condominium market and selling their ground-related home," BILD CEO Brian Tuckey said.
Related Stories:
GTA low-rise average price grows by more than $100K
Prices and elevation rising together in Toronto