In light of renewed concerns about Canadian real estate being used to launder money, the federal government has pledged to take action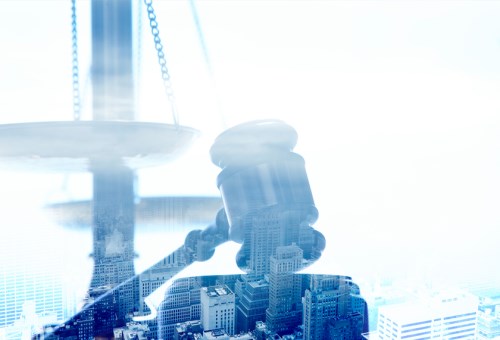 In light of renewed concerns about Canadian real estate being used to launder money, the federal government has pledged to take action.
"This issue was identified as a real priority—it has become a priority for my government," Bill Blair, Canada's federal minister for organized crime reduction, told Bloomberg. "We recognize and acknowledge the impact that this criminal activity—money laundering—has had on British Columbia, on the affordability of housing, and on the integrity of our financial institutions."
Last week, a study by Transparency International Canada, Canadians for Tax Fairness and Publish What You Pay Canada revealed that, since 2008, $28.4 billion worth of housing in Toronto alone was purchased anonymously, $9.8b of which in cash. The study drew upon 1.4 million homes to reach its conclusion.
"Canada's lack of beneficial ownership transparency makes our entire country an attractive destination for money laundering," read the report.
Erica Mary Smith, broker of record and co-founder of Stomp Realty, says Toronto real estate provides an ideal scenario for money launderers.
"Million dollar condos sell every day and if people are laundering money, all they have to do is find a multiple offer scenario," she said. "A bully offer will come in but everyone is none the wiser because there are eight offers on the property and they just think the buyer really wants the property. The higher the offer, the more money they clean."
Smith isn't surprised by the scale of untraceable money permeation in the city's market. She first noticed the phenomenon about a decade ago when she worked in-house for a builder.
"It was around 2008 or 2009 that it started to take off," she said. "We would have foreign buyers all the time who would try to buy under a different name. You'd never meet them. Sometimes the money would just come through and we'd have the feeling that it isn't being done the proper way, but it's hard to prove. They try to use certain IDs or are evasive when it comes to supplying certain things. Builders went through this a long time ago with black market money coming from overseas for the purpose of being cleaned through properties. That's why RECO brought in in the forms."
However, there's only so much compliance measures like Receipt of Funds and Individual Identification Forms can catch. Smith says that Bank of Montreal recently revealed to her that it's grappling with a surge in fake documentation.
"BMO told us the problem they're facing now is fake preapproval letters," she said. "People pretend they have the money to get the preapproval, but they don't and they flip the condo prior to closing, so they never really have to close the mortgage. They flip and assign."
In the broker channel, Shawn Stillman, says there are more measures in place to parry suspicious activity, but, like Smith, he noted A lenders are more susceptible fraudulent activity.
"Most of our lenders don't allow us to do mortgages through corporate entities and it has to be held in a personal name, so for the most part we don't run into issues with corporations," said the principal broker of Mortgage Outlet. "The major banks, through their branch network, will do mortgages in corporate names and they probably see a lot more instances of suspicious activity than we do in the broker channel."