Despite increased scrutiny after B.C.'s newly imposed tax on foreign buyers, John Tory is not rushing to have a similar measure implemented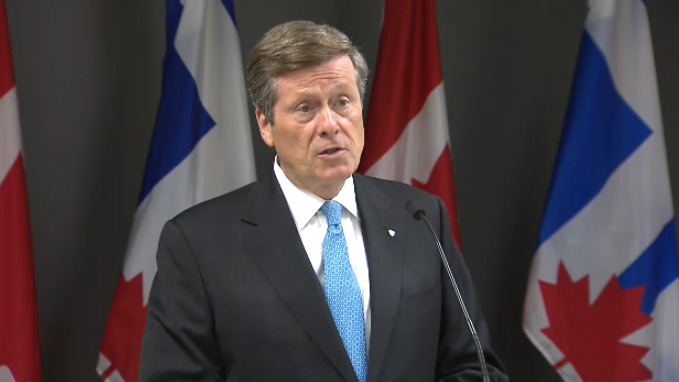 In the wake of increased scrutiny brought about by British Columbia's announcement of a new tax on foreign buyers of residential real estate, Toronto's mayor said that the city government in not in a rush to decide about intervention in the red-hot housing market's situation.
"I am not going to, at this stage, state that I have reached a conclusion myself based on what's going on anywhere, including Vancouver, that any particular tool or mechanism should be used to try to cool off housing prices," John Tory told
BNN
in an interview.
"It's a complicated matter, you're dealing with a market place – governments can only macro manage things, not micro manage them," he said.
Gluskin Sheff and Associates chief economist and strategist David Rosenberg agreed with the circumspect approach advocated by Tory.
"Toronto real estate is a giant sud compared to the bubble in Vancouver," Rosenberg stated, adding that Toronto officials can consider addressing supply issues instead of implementing taxes on overseas buyers.
Rosenberg stated that rather than city or provincial governments, the Canada Mortgage and Housing Corporation should take the lead in tackling the out-of-control affordability issue by tightening standards concerning high-end homes nationwide.
On Wednesday (July 27), Ontario Finance Minister Charles Sousa said that the provincial government is not planning on scaring foreign buyers—who represent a potentially deep well of added internal revenue—out of Canada.
"So while we may make a decision that may temper the Toronto market, what does that mean then for the surrounding areas?" Sousa mused. "There are consequences from those decisions, so we want to make certain they're the right ones."
Related Stories:
More taxes not the way forward - former Finance Minister
OSFI urges banks to 'stress-test' home price crash