The Conservative Party of Canada will make B-20 a hot button issue during next year's election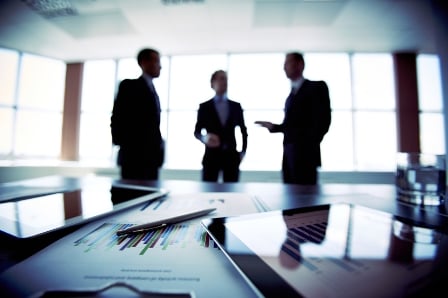 The Conservative Party of Canada will make B-20 a hot button issue during next year's election.
The party's Deputy Shadow Minister for Finance has already tabled two motions, both of which were rejected by the Liberals, to study B-20's effects. Refusing to go quietly, MP Tom Kmiec has vowed to put the mortgage stress test back on the agenda in time for the Oct. 2019 federal election.
"It will be an election issue, absolutely," Kmiec told MortgageBrokerNews.ca. "I'm willing to use procedural tools to get this study done. I'm not necessarily saying to get rid of B-20 completely; I'm saying take a look at the data and then make a decision on it. I'm asking the Liberals to provide any internal documents they have showing why the mortgage rules were introduced in the first place."
With the Bank of Canada raising interest rates, mortgage qualification has become even more onerous and Kmiec says it's only going to get worse.
"This is an affordability issue. The Bank of Canada is raising interest rates, and I don't fault them for it, but rules like B-20, and then provincial rules, are compounding and making it unaffordable for young people to get into their first home," he said.
"There was a 63% jump in mortgage originations among 73- to 93-year-olds in the first half of this year, which is unusual for the pre-war generation to suddenly take out a whole bunch of mortgages for no apparent reason after B-20 was introduced. It only makes sense when you notice that mortgage originations among millennials are down 19% and Generation Z mortgage originations are down 22%. Are the B-20 mortgage rules causing Canadians to go to their grandparents to take out mortgages for them in their names?"
If that is indeed the case, Kmiec notes that, in the event of a grandparent's death, messy estate complications will ensue.
According to Victor Peca, a mortgage broker and founding partner of Monarch Mortgage Group, the Liberal Party has deluded itself into believing B-20 is impacting the country positively. However, that isn't the worst of it.
"The B-20 rules aren't working because I see a lot more deals coming to me with fraud," said Peca. "B-20 isn't stopping that; it's making it more pronounced because it's harder to get a mortgage. When someone wants to buy a home, they'll do whatever it takes to get that picket fence."
Kmiec has started a website to pressure the Liberals into studying B-20's effects. He claims the Liberals told him B-20 wouldn't be examined without more data, which he says has since become plentiful. Having participated in filibustering the electoral reform committee, the Liberals might have underestimated Kmiec's resolve, not to mention indefatigability.
"If it comes down to it, I'm happy to use up every two-hour time limit on every single committee until we agree to do a mortgage study," said Kmiec. "I'm not asking for the moon, either. All I want are a few meetings in Ottawa where we can invite people with data who can then tell us what's happening with the market."