Three of the best real estate investment markets in Canada are located in this province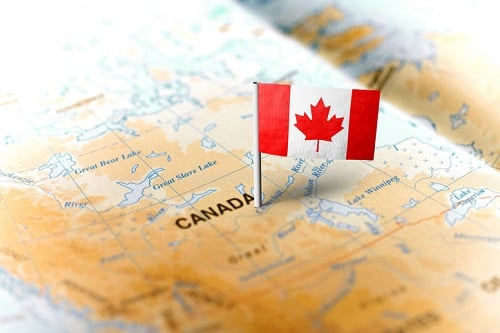 Three of the best cities for property investment in 2020 are situated in British Columbia, according to Western Investor's annual market power rankings.
Kelowna
Over the next 12 month, Kelowna will stand tall as the best real estate investment destination in Western Canada, with a highly active airport deemed as the 10th busiest nationwide. At present, 12 new multi-family towers are being built in the city – welcome news in a market with a 1.9% residential rental vacancy rate.
Kelowna's office vacancy is at 4.9%, falling from last year's 6.5%. As of Q3 2019, less than 200,000 square feet of the market's approximately 3.9 million sq. ft. of office space was available.
"Kelowna is also emerging as an investor draw for office and industrial strata, with office space selling for $361 per square foot and new industrial buildings cresting over $280 per square foot," Western Investor reported.
Prince George
Projected to benefit from GDP growth of 1.5% in 2019 and 1.7% next year, Prince George will be a valuable example of a mid-sized city with enviable stability.
"Thanks to a healthy real estate market, finance, insurance, and real estate will be Prince George's fastest-growing industry over this year and next," Western Investor stated. "This sector is forecast to expand by 2.6% this year and 2.7% in 2020."
The market's residential rental vacancy is at around 3.7%, indicating healthy demand amid accelerated building.
"The city's economic performance has been thanks to robust growth in its goods-producing industries, particularly construction. The construction industry should continue to make healthy gains thanks to last year's near-record housing starts and an active non-residential construction sector."
Chilliwack
Described as the Lower Mainland's "industrial real estate hot spot," Chilliwack boasts of an industrial vacancy rate of 0.4%. This is the lowest in the region, Colliers International said.
Economic growth will hold steady at a respectable 2.2% in 2019 and 2020. The market's unemployment rate, which is already among Canada's lowest, will shrink from this year's 4.5% to 4.4% in 2020.