Affordability hunters might want to steer clear from these buildings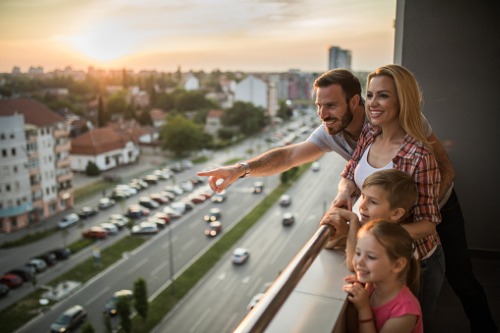 The demand for Toronto's condos does not appear to be waning any time soon, a trend that has made itself felt in the steadily increasing prices of units across the city.
In its latest analysis, real estate information portal and brokerage Zoocasa looked at the sold data for 1- and 2-bedroom condo buildings in 95 neighborhoods across Toronto. The study found that year-to-date (January 1 to August 28, 2018), the average price of a 1-bedroom condo in the city is $473,800 (up 11% from 2017), and a 2-bedroom condo stands at $641,056 (up 7% from 2017).
A recent report from the Building Industry and Land Development Association stated that the sales volume of GTA's condos has continuously outpaced that of single-family homes so far this year.
BILD noted that despite the benchmark price growing by 23.5% year-over-year (up to $774,554) in June, condo units in Toronto's low-, medium-, and high-rises accounted for 2,079 new home sales, compared to that month's total of 2,500.
Read more: Toronto development hits fever pitch
In the 1-bedroom condo buildings segment, these neighborhoods exhibited the greatest year-over-year appreciation:
1. M1W: L'Amoreaux, Corinthian
2018 price of $268,400 vs. 2017 price of $182,000
47% increase
2. M5P: Forest Hill, Midtown Toronto
2018 price of $496,222 vs. 2017 price of $342,923
45% increase
3. M9R: Richmond Gardens, Willowridge, Kingsview Village
2018 price of $270,000 vs. 2017 price of $197,433
37% increase
4. M6G: Wychwood, Palmerston - Little Italy
2018 price of $577,167 vs. 2017 price of $456,161
27% increase
5. (Tie) M4N: Lawrence Park
2018 price of $661,500 vs. 2017 price of $535,875
23% increase
5. (Tie) M3C: Flemingdon Park
2018 price of $443,486 vs. 2017 price of $359.442
23% increase
Meanwhile, 2-bedroom condos in these neighborhoods saw the largest year-over-year increases in value:
1. M1M: Cliffside, Cliffcrest, Scarborough Village
2018 price of $386,265 vs. 2017 price of $266,966
45% increase
2. M8W: Alderwood, Long Branch
2018 price of $587,940 vs. 2017 price of $435,250
35% increase
3. (Tie) M3L: Downsview West
2018 price of $226,625 vs. 2017 price of $170,000
34% increase
3. (Tie) M6C: Humewood - Cedarvale
2018 price of $800,000 vs. 2017 price of $598,715
34% increase
4. (Tie) M3C: Flemingdon Park
2018 price of $642,995 vs. 2017 price of $484,671
33% increase
4. (Tie) M4B: Woodbine Gardens, Parkview Hills, Topham Park
2018 price of $395,000 vs. 2017 price of $298,000
33% increase
5. M4V: Deer Park, South Hill, Summerhill, Rathnelly
2018 price of $1,295,685 vs. 2017 price of $1,016,906
27% increase
Related stories:
Toronto has rebounded
Vacant homes represent a growing fraction of Toronto listings