Would the introduction of a cooling-off period stabilize the market?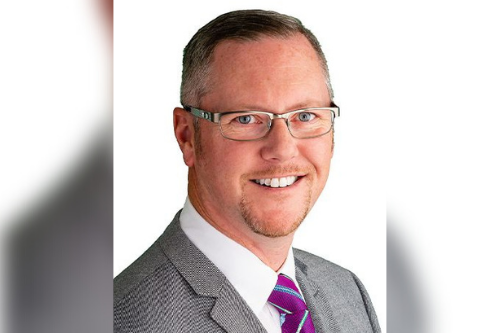 It's a feature of the red-hot housing market that critics say is fomenting instability and creating headaches for mortgage professionals: the subject-free offer, a phenomenon that's become increasingly common in the midst of bidding wars and feverish competition to acquire property.
The prevalence of subject-free offers – bids with no financing conditions or inspections attached – has been most apparent in the B.C. market, where calls have intensified in recent weeks for the government to introduce a cooling-off period to combat that trend.
Still, Loren Hawkins (pictured), national manager, broker relations, at ThreePoint Capital, says that he's noticed growing unease across the country, not just out west, at an increase in homebuyers willing to take on the risk of an offer without conditions attached in the current market.
"They've become quite a concern for a lot of people," he told Mortgage Broker News. "We've definitely seen quite an uptick, and you're seeing that as a pretty common thread – a few very experienced agents in this country speaking out about getting some regulatory help in not allowing subject-free offers."
Read next: Which non-Vancouver BC market is red-hot right now?
A particularly challenging problem, Hawkins said, arose when prospective homebuyers produced a subject-free offer over asking price without taking stock of the fact that lenders may require an appraisal before approving a deal. In that case, the adverse effects on the borrower could potentially be sizeable.
"If something comes up, the borrower is having to bear the brunt of that," he said. "If you've offered $600,000 on a house that's listed for $500,000, but then there are issues, you're going to pay that extra $100,000, plus the original down payment required by a lender.
"You're also having to cover any of the other fixes if something else comes up. It's definitely a concern for a lot of people."
The introduction of a cooling-off period would give prospective homebuyers the ability to change their mind on purchasing a property within a specified period of time after their bid has been accepted, also allowing time to carry out inspections or appraisals and secure financing. Hawkins said such a move would make a lot of sense in the current market.
"I wholeheartedly support comments being made by brokers about a mandatory period between when an offer is accepted and when it becomes binding," he said. "It gives time for everybody to catch their breath, but it also gives the client – the buyer – a period that they can work through for due diligence."
That's a problem in the current market; where a subject removal period exists, it's often so short that it makes little sense for any party – particularly given the fact that lenders are often required to wait for an appraisal due to the fact that the agreed price often differs substantially from the listed one.
Read next: Intensified demand propelling Vancouver housing sector
"You've got to be conscious about the length of time it can take lenders to do an approval and review documents," Hawkins said. "Appraisals are almost mandatory in some respects because of the craziness of the market, and because of the wide range of valuations.
"That can be a problem: you're seeing such an uptick in the market that I've seen some appraisal firms having a hard time hitting that sale price. That's often because there's no historical data to support a purchase that's significantly over what a reasonable market value would be for a property."
While mortgage professionals continue to register their dismay at the prominence of subject-free bids in the current climate, some positive signs could be on the horizon.
Frenzied activity continued in B.C.'s Fraser Valley housing market in April, with its 3,016 sales representing a jaw-dropping 338% year-over-year increase. However, Fraser Valley Real Estate Board president Larry Anderson noted a "change of pace" in remarks accompanying its latest report, including a reduction in the number of offers with significant risk attached.
"In general, we're seeing fewer multiple offers, fewer subject-free offers, and homes over-priced are starting to sit longer," he said. "These are positive signs that the market is responding to near-record levels of new inventory."