Mortgage Automator - software built by lenders, for lenders - making its mark with outside the box solutions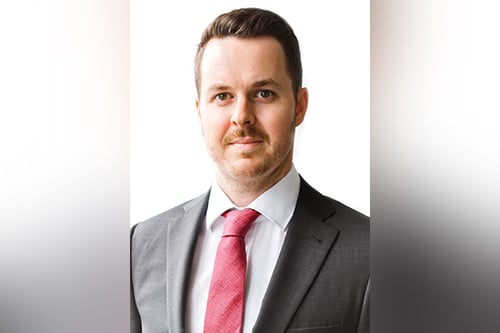 Steve Cross (pictured top), vice president, mortgage lending and operations at First Circle Financial, was on the hunt for technology to better serve his clients, the mortgage broker community. After demoing a few of the big names out there he gave Mortgage Automator a try - and never looked back. Mortgage Automator is a software company that offers a mortgage origination and servicing platform for alternative lenders.
It was "a natural fit for us," Cross said of the software built for lenders by lenders - a distinction that went a long way in making it perfect for his needs.
"The difference between Mortgage Automator and the other systems out there is really their mindset, direction, thought process, and the way they're directing their company," Cross said. "They're thinking outside the box and they are working on some really cool solutions which are not yet available to the alternative lending community through other software providers. The broker channel is our lifeblood - it's our goal to make the mortgage broker's life as easy as possible and Mortgage Automator has allowed First Circle to step our game up to the next level."
Not only have their turnaround times for mortgage brokers greatly improved, the software has also provided an added level of security to the borrower, he noted. First Circle is now able to receive all application and credit bureau data directly from brokers through Automator's partners.
Automator is one of the first companies to connect directly with Filogix and the first to have a full integration with Equifax in the private loan servicing sector in Canada. Now not only can lenders receive credit bureaus, but they can also pull their own within Automator. Joseph Fooks (pictured below), co-founder of Mortgage Automator said that "we felt the industry was due for a shakeup."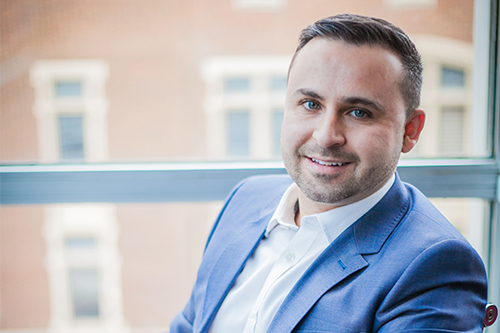 "We've taken that lender DNA to the system - we wanted to bring a different approach rather than trying to replicate our existing competitors' ideas," Fooks noted, adding once Automator started working with the MICs and alternative lenders around the country he quickly learned that everyone runs their business slightly differently.
Cross agreed that, at least speaking for the BC MICs, "we all have such unique processes and procedures." One of the benefits of Automator is that it produces lean documents tailor-made to each client's scenario based on options pre-set by the company using the system. It gives Cross, and others like him, the flexibility to not just throw everything on a term sheet, but specifically customize it to what that borrower's needs are.
"Whatever doesn't apply to a specific file can be removed with just the click of a button," Cross said. "While there are some services you could try to piecemeal together, Automator is really a one-stop shop for lenders."
People seemed to settle for existing software rather than be happy with something specific, and it was important to Fooks and his team to build a system that could accommodate everyone.
"The one-size-fits-all model does not work: it never will work," Fooks said. "We want to give people a choice. When people have thrown everything including the kitchen sink at us, we've been able to accommodate those requests and build out those features, scope them out properly and then ask for feedback."
Automator's receptiveness to client input was one of the things that stood out to Cross as refreshingly different from competitors' "take it or leave it" approach. Once First Circle was onboard and testing the system, they gave a lot of feedback to Fooks - feedback that was not only heard but used to better Automator going forward.
"Steve was an integral part of Mortgage Automator's evolution in 2020," Fooks said. "He put in a lot of great ideas and suggestions, and we were able to build those features to allow him to run as efficiently as possible. We continue to evolve the platform in 2021 to make it even better."
The software, which was in construction for around six years before officially launching in January, 2019, has the majority of its 125 clients in Canada and recently expanded into the US and Australia as well. Fooks isn't aiming to get to the acceptable stage - "we want to surpass expectations," he said, adding that the evolution will continue organically as the unwavering goal is always for Automator to be at the forefront of the industry.
Fooks and his team are constantly updating the platform, listening to and providing feedback to clients and offering webinars to showcase the prelaunch of any new products. The company also conducts training sessions for all of the new features.
"We take the time to do all that because it's important to keep our clients updated and we want them fully utilizing as much of the system as possible," Fooks said. "We don't want them using 20% of its capabilities, that's not the purpose of it. Steve's done a great job of squeezing every possible feature out of the system and we're happy he's doing that."

While brokers might not necessarily attribute it to Automator specifically, the testimonies Cross has received primarily based on turnaround time "has been unbelievable since we've been set up." First Circle not only has very happy brokers, but the broker owners have been calling to ask how the time from ingestion to the output of the commitment letter has shrunk from hours to a matter of minutes.
"Our company is just getting better as a whole," said Cross. "The product features Mortgage Automator is offering that go above and beyond their competitors - that's the future."