Inflamed land prices and surging condo construction are pushing "gentlemen's clubs" in Toronto toward extinction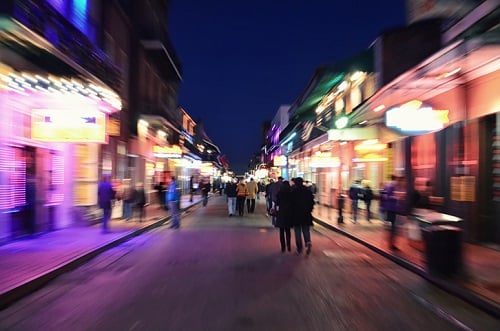 Condos are killing the Toronto strip club.
In a city that once had more than 60 bars with nude dancers, only a dozen remain, the rest replaced by condominiums, restaurants, and housewares stores. Demand for homes downtown and for the retailers that serve them is driving land prices to records, tempting owners of the clubs, most of which are family-run, to sell at a time when business is slowing.
"Sometimes I feel like the last living dinosaur along Yonge Street," according to Allen Cooper, the second-generation owner of the famous Zanzibar Tavern.
The former divorce lawyer says he has been approached by at least 30 suitors for his property in the past few years but is holding out for a "blow my socks off" offer.
"I don't know how many condos we're going to get, but it seems like just a wall [of them]," he told Bloomberg.
Read more:
Demand spreading to communities surrounding major markets
Cooper wouldn't disclose the price he'd sell at, but land deals nearby give a hint of what's possible.
Remington's Men of Steel, a male dance club behind a heavy door, sold to KingSett Capital Inc., which then flipped it to Cresford Developments in 2016 as part of a bigger portfolio on that block that went for about $160 million, according to real estate data supplier Altus Group. That club is closing this year, to be replaced by a 98-story condo.
It's a similar story in other North American cities, where the demand for "exotic dancers" is cooling amid the rise of free porn and live video chats on the internet.
In Toronto, massage parlours have proliferated elsewhere in the city, while arduous rezoning regulations and a rule restricting new strip-club licenses mean that once a joint shutters its doors, it isn't likely to be replaced.
The fading of the strip-club era can be seen in a five-block area along Yonge Street, near Toronto's counterpart to Times Square, Yonge-Dundas Square. It was once dubbed Sin Strip for its neon-clad bars, sex shops, and movie theatres. Today, there are about 20 development applications for condos and commercial buildings on the stretch.
Club owners say the client mix has changed, even since the '90s, with more women who come in groups or with partners. The traditional visitors remain: financial sector workers bringing clients or friends, mostly male, after a game. Cooper's Zanzibar, with its three-story flashing signs, is one of the last remnants. The adult theatre and a nearby sex shop closed doors long ago.
Farther north, an entire city block is a construction site as two condo towers and some retail space replace a strip of colourful and creaky buildings that once offered body piercing and pole-dancing shoes.
"I don't think we'll be around in 10 years' time," according to Bill Greer, general manager and three-decade veteran of the Brass Rail Tavern.
Related stories:
New initiative to boost purpose built rental development