Why one Alberta broker says he may have just had his best May ever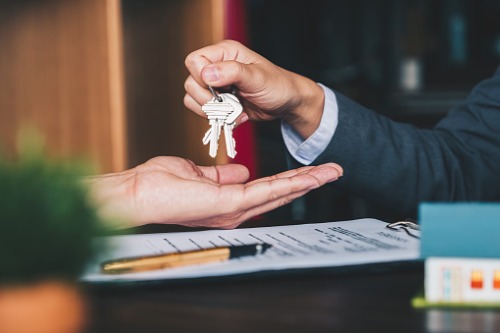 One Alberta broker says that despite the economic gut-punches the province has taken this year, opportunities abound for smart brokers to come out of this crisis stronger than before.
Joshua Tagg, lead mortgage associate with Mortgages for Less in Calgary, says that after the initial shock of March, his business has steadily picked up through April and May as buyers see a chance to get into Alberta's housing market. He says that despite Alberta's 26 per cent mortgage deferral rate, the second highest concentration behind Quebec, brokers should not act like the sky is falling. Tagg says he is finding continued success by discovering the right opportunities, taking advantage of government support, and maintaining healthy client relationships.
"It's possible that by the end of the month, this will be the best May I've ever had," Tagg says. "I have seen that after that initial shock happened, people are seeing the light at the end of the tunnel. As oil prices have stabilized a little bit, I'm starting to see that the market is not being driven by fear, it's being driven by opportunity."
The biggest opportunities Tagg sees are in the sales of new homes and multifamily developments that have recently finished. He says that developers are looking to offload those units fast, taking a lower profit margin on a sale now over a higher margin on a potential sale in future. Potential homebuyers who have found, after the dust has settled, that they're on solid economic ground can snap these properties up at a discount.
Tagg is relatively optimistic, too, about Alberta's high deferral rate. While he accepts that the threat of a 'deferral cliff' is real, he says that many homeowners deferred their mortgages in those first uncertain days, before their own situations became clear. He says that many, himself included, will find that an ongoing economic recovery has given them the cashflow to service those obligations sooner than they expected.
Tagg deferred three mortgages in the wake of the shutdown, because his tenants were laid off and he expected to take a bigger hit to his business than he actually did. The deferral allowed him to slash rents for his laid-off tenants. As they have returned to work, they are paying normal rents again, allowing Tagg to meet his mortgage obligations. As Tagg's business has picked up, he is generating the income he needs to pay his personal mortgage as well. While many homeowners may be faced with that cliff, Tagg expects a significant number will be in his boat, having recovered enough to avoid disaster.
Tagg says he was also able to stave off disaster for his business by immediately making use of the federal government's $40,000 small business loan, which he used to float his business in those first uncertain days. He was qualified for the federal wage subsidy, too, which he used to ensure his team stayed operating through the crisis.
"The stress I felt in the last half of March is gone," Tagg says. "Because I had some help to bridge the gap and now I'm building up a collection of clients that are going to work."
Maintaining an advisory voice for clients has been key to Tagg's success. He says that he continues to approach clients from an educational standpoint, going as far as to shift his first-time homebuyer's class online. He says brokers should avoid a 'what's my next sale this week' approach. Rather, he says brokers should focus on building a group of clients who trust them, who have learned from them, and who will turn to them when they see an opportunity.
That 'cultivation' process takes more time and effort, Tagg says, but it translates into trust, referrals, and sales through good and bad times. It's an approach that informs Tagg's continued optimism.
"As much as there's bad happening, [Alberta brokers] should look for the good because it's there to be found," Tagg says. "If you can find it, if you can take a bigger slice of a smaller pie, then you'll win."