Non-major bank providers saw notable increases in their share, on the other hand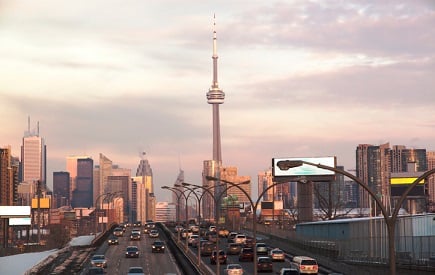 The Big Five banks' market share in Ontario's mortgage lending sector continues going down, a decline largely impelled by tougher qualification rules on the federal level, according to a Teranet report released earlier this week.
These major institutions represented 72.6% of the Ontario market's new mortgages in last year, compared to 75.3% in 2017 and 73.7% in 2016.
On the other hand, non-major bank providers – credit unions and private lenders, in particular – both enjoyed 0.8% annual increases in their market shares last year, ending up at 6.1% and 6.7%, respectively.
In its analysis, Teranet noted that another reason for big banks' plummeting market share was the growing number of borrowers who moved away from the major institutions come renewal time. The proportion of mortgage holders who switched from a Big Five lender to a non-major bank lender went up by 2.1% in 2018, while the inverse movement actually fell by 5.5% during the same time frame.
Read more: Mortgages from banks are more costly than alternatives
The growing popularity of non-major bank options was especially apparent In Toronto, where private lenders held an 8.9% share in 2018.
"It's becoming a more competitive space – there's a lot more money in the marketplace than there ever was," Magnetic Capital Group founder Chris Nichilo told The Globe and Mail, adding that his private lending firm has observed a "massive uptick" in demand from consumers pushed out of the market by the onerous stress testing.