In this day and age, everything is done on smart phones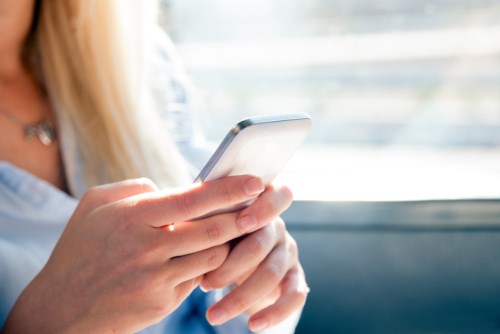 In this day and age, everything is done on smart phones and brokerages without mobile apps risk being left behind. That isn't a concern for The Collin Bruce Mortgage Team, though.
The Collin Bruce Mortgage App recently won the Award for Best Use of Mobile Technology at the 12th annual Canadian Mortgage Awards, and according to Bruce, traditional brokering is undergoing a shakeup.
"People want the convenience," he said. "Especially with this app, when people are out shopping they have ability the ability to get accurate payments, and our rates are updated on there all the time, too, so it just gives our buyers the convenience while they're out shopping."
Homebuyers aren't the only people using the Bruce Mobile App.
"Builders and show rooms have downloaded the app to calculate payments, so instead of going online to a mortgage calculator they've got it at the tip of their fingers," said Bruce. "You almost have to adapt to look for new ways to diversify and differentiate yourself from other people."
One of the app's most popular features is the stress test estimator, which shows users how much they qualify for. However, it does more than that.
"We've got links for our home inspectors, realtors and lawyers on there, but it's just the ability to be able to calculate your payments while out shopping that users love. They can choose from one-year, five-year, adjustable rates, so clients know exactly what their payments will be while they're out shopping. I have no problem running the numbers for them, but this makes it so much easier. They just have to put in the home price, how much down payment they have, the property taxes, their debts, and it will show what income they need to qualify."
Mogo Finance Technology recently announced its suite of apps hit the 600,000 user milestone.
Dave Feller, Mogo's CEO, referenced a recent survey that found millennials will be the biggest group of potential homebuyers in the near future.
"As the recent RBC survey results showcased, millennials are the biggest group of potential home buyers over next few years. They not only want a good rate, but demand a digital experience and like other consumers prefer the convenience of one app to manage their financial life, including mortgage."
Related stories: