Lender is the first major bank to increase its fixed mortgage rate as bond yields surge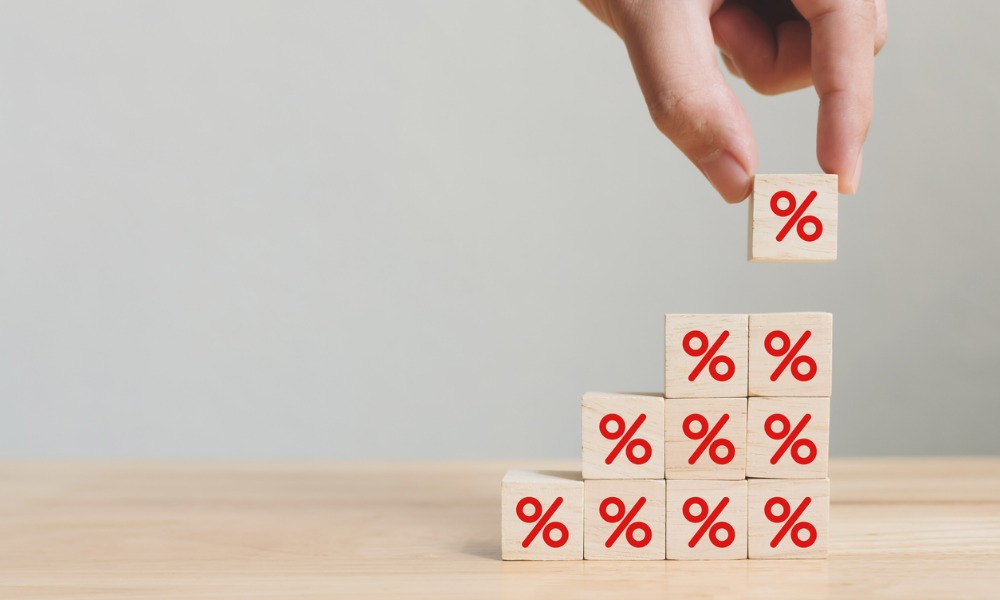 Toronto-Dominion Bank raised its five-year fixed rate mortgage last week, becoming the first major bank to increase fixed mortgage rates since March.
According to its website, TD Bank increased its five-year fixed rate mortgage by 30 basis points to 2.29% from 1.99% on the back of surging bond yields.
Read more: TD Bank announces robust Q1 results
A rate comparison between the major banks on Ratehub done by Reuters showed that TD Bank's new rate matches Scotiabank's five-year special and is higher than RBC's 2.19% and BMO's 2.24%.
Unlike variable rates, which are tied to the Bank of Canada's key rate policy, fixed rates normally move with bond yields – and the past week saw the BoC's benchmark five-year bond yields surge above 1%, a level not seen since before the pandemic.
Scott Haggar, marketing manager at True North Mortgage, said that the surge in bond yields might herald a new trend in fixed-rate offerings in Canada.
The mortgage broker had earlier reported fixed rate increases from multiple lenders, with their advertised five-year fixed mortgage rate jumping several times over the course of last week.
"After months of lows, and continued historical lows during the pandemic, we're wondering if this is the turning point for fixed rates," Haggar said. "We've been watching the five-year rate climb several times [on Sept. 29], with many lenders raising their rates."