Hamilton-based broker was suspended late last year over what provincial regulators called a "pattern of manipulation and exploitation" of his clients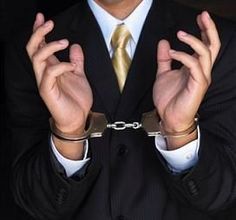 Suspended Hamilton-based mortgage broker Dinesh "Dennis" Khanna is now facing legal action on allegations that he defrauded his clients by making unauthorized loans and dealings in the plaintiffs' names.
The civil lawsuits, which amount to over $2 million in damages, have been filed even as investigators continue to look into Khanna's transactions through his company Metro Financial Planning Inc.,
CBC
reported.
Near the end of 2015, Khanna was suspended over what provincial regulators called a "pattern of manipulation and exploitation" of his clients. A class action suit has yet to materialize, but to date, the broker is facing four counts of sexual assault and one count of extortion for allegedly asking female clients for sex in exchange for assistance with mortgage issues.
One of the complainants, Stacey Crawford, is charging Khanna for fraud, conspiracy, and lost equity. Crawford claimed that the title of her home was illegally transferred to the broker via the fraudulent creation of a second mortgage under her name.
The situation compelled Crawford (who had two pre-school-age children at the time) to relent to Khanna's ultimatum of $3,000 a month in cash to ostensibly "reduce" the alleged mortgage debt, lest she get evicted. Crawford paid from October 2013 to March 2014.
"In March 2014, after Dinesh received the sixth $3,000 cash payment, [Khanna] attended the … property and demanded possession from Stacey," according to the lawsuit. Crawford subsequently ended up leaving the home.
Another petitioner, Janice Abdilla, is seeking $1.5 million in personal and physical damages, as well as emotional anguish for the loss of her home after Khanna supposedly took out a second mortgage in Abdilla's name.
"Financially my credit is destroyed over this whole affair, physically I fell in both physical and emotional distress with my blood pressure that I am medicated for and emotionally that I have been to and continue to be counseled for," Abdilla wrote in her suit.
"My home upon eviction became a rental property, one of 165 held by this group in Hamilton," she added. "Within a week he advertised it on Kijiji and rented it out for $1,500/mo. plus utilities."
Related Stories:
Millennials comprise half of fraud victims—study
Stiffer penalties can deter double-ending - B.C. advisory group