October sales across Canada reach a record-high 42,473, but market observers aren't celebrating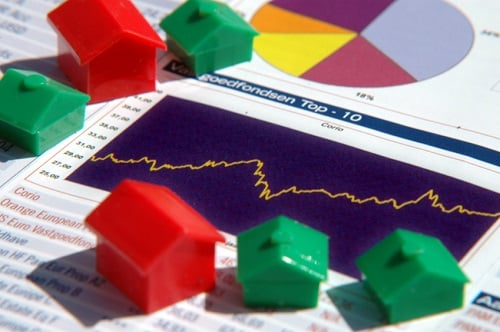 Fresh data from CREA revealed that Canadian real estate markets have seen a record-breaking 42,473 sales last month, up by approximately 2 per cent year-over-year—but observers expressed fears that recent revisions to federal mortgage rules might put a halt to this vitality.
Chief among these regulatory changes is the imposition of a stricter stress test that will measure would-be borrowers' ability to service loans at the 4.64 per cent posted rate of a five-year fixed-rate mortgage.
"The expanded stress-test for homebuyers who need mortgage default insurance took effect in the middle of October," CREA president Cliff Iverson stated, as quoted by the
Financial Post
.
The threat of slower sales will still be a regional story, but one thing is for certain: The effects of the new rules will become apparent in the very near future.
"More time will need to pass before its effect on housing markets can be gauged. The extent to which they will push first-time homebuyers to the sidelines may vary among housing markets," Iverson said.
CREA chief economist Gregory Klump agreed that it's still too early to determine the impact of the harsher regulations, noting that existing data remains "mixed".
"The federal government will no doubt want to monitor the effect of new mortgage regulations on the many varied housing markets across Canada and on the economy, particularly given the recent rise in uncertainty about economic growth prospects following the U.S. presidential election," Klump said.
Meanwhile, price growth remained steady in October, with the CREA's aggregate composite index growing by 14.6 per cent compared to last year, up by 0.2 per cent from September's year-over-year rate. The national average price also increased to $481,994, up by 5.9 per cent from October 2015.
Related Stories:
National sales up in October
Analysts divided on the state of the Canadian housing bubble