Only the energy sector experienced losses in foreign investment last year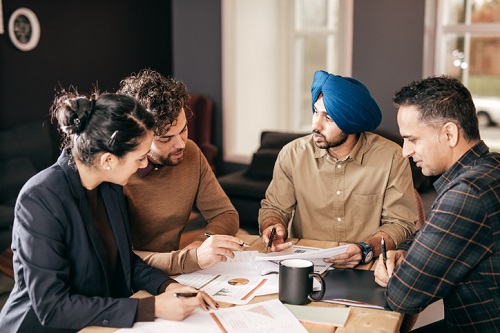 The sharp slowdown in foreign capital inflows last year was due to oil and gas – but outside of the energy industry, foreign investors haven't given up on the Canadian economy.
This according to detailed industry data released last week by Statistics Canada, which showed that the stock of foreign direct investment, including debt, in Canada outside oil and gas rose 4.7% to $704 billion in 2017. This represented the fastest increase in three years, Bloomberg reported.
Investment in the oil and gas sector fell by the largest amount in at least 17 years, declining by $16.6 billion.
Increased foreign direct investment into Canada was led by the finance and insurance industry, which saw the stock of capital rise by $10.14 billion in 2017 alone. Wholesales (up $5.93 billion), management (up $3.49 billion), and real estate (up $2.37 billion) also posted strong showings.
Read more: B.C. clamps down on condo flipping and tax evasion
Chinese investors, in particular, have steadily made inroads into Canadian real estate over the past few years. Acknowledging this demand, international property portal Juwai.com has announced in late March the cementing of its alliance with Chinese online retailer and Amazon competitor JD.com – a move that will see properties in Canada (along with the U.S., the U.K., and Australia) marketed to JD's customer base.
The arrangement will involve Juwai listings appearing on the JD online catalogue. The set-up would allow Chinese shoppers to browse real estate in the same manner as they would JD's other offerings like shoes, watches, and electronics.
The deal is expected to augment Juwai's current 2.2 million monthly users with JD's audience of almost 300 million. JD also specifically requested that Canadian property be included among listings because they see such hunger for it among wealthy Chinese.