However, the total value of construction permits remains robust on a quarterly basis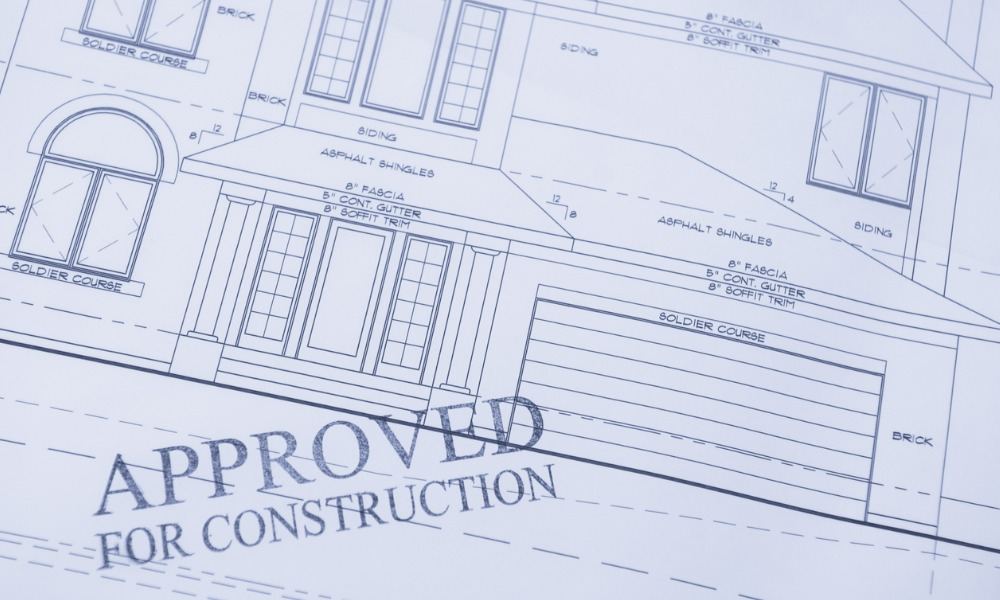 The total value of building permits in Canada fell by 9.3% in March to $11.7 billion, according to the national statistics agency.
The residential segment defied this trend with a 4.7% increase to $7.9 billion, Statistics Canada said. This was buoyed by construction intentions for single family homes (up by 3.3%), which reached their highest value since March 2021. By region, Ontario posted the largest increase in the value of building permits (up by 12%).
Multi-family building permits also had a 6% gain nationally, propelled by high-value projects like a $457 million permit for the Ravine condos in Toronto, StatCan said.
Read more: StatCan: Construction costs increase at their fastest pace in nearly a year
The non-residential segment plummeted by 29.5% in March to reach $3.7 billion. This was mainly due to a slowdown in institutional activity (down by 58.5%), which reverted to more normal levels following two large hospital permits in February, StatCan said.
However, the national trend was stronger when viewed on a quarterly basis, StatCan added. The total value of building permits in Q1 2022 increased by 5.3% from Q4 2021, reaching $34.9 billion.