Renovation activity in Canadian homes might amount to as much as $80 billion this year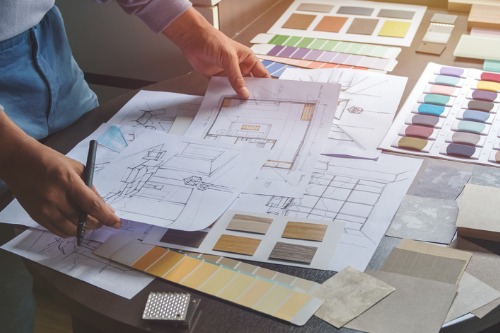 Home renovations are supporting short- and long-term price gains across the country's major metropolitan real estate markets, according to Sotheby's International Realty Canada.
This will be further supported by accelerated renovation activity, which Sotheby's forecasted to rebound to $80 billion this year on the wake of a 5.2% annual decline in 2020.
"[While] luxury buyers typically prefer turnkey properties that are move-in ready and require no renovations, the pandemic has also driven high-end homeowners to enhance their living spaces with discretionary renovations to enrich their lifestyle and enable work, entertainment and socializing," Sotheby's said.
The bulk of this activity will be in the enhancement of outdoor space by adding gardens, landscaping, patio/deck upgrades, outdoor kitchens/dining areas, waterfront docks, and other amenities.
Interior renovations that home owners will likely go for include kitchen upgrades, home offices, indoor theatres, and personal fitness/wellness facilities.
This preference for customizations is being stimulated by the lack of luxury property inventory in Toronto, Montreal, and Vancouver, Sotheby's said. In turn, the trend will contribute to an overall higher quality of housing stock in these areas, thus impelling even greater price growth.
"Prospective home buyers are now more likely to be willing to purchase properties that require repairs and updates due to a lack of other options in their desired neighbourhoods," Sotheby's noted. "Others are purchasing luxurious move-in ready properties and renovating to meet bespoke personal preferences. While this renovation trend is largely driven by end-users, market confidence is also motivating investment-minded buyers to purchase homes for renovation in anticipation of future resale at a higher price."