Around 90,000 home owners in the province will receive early notice of sharply increased assessments in the value of their properties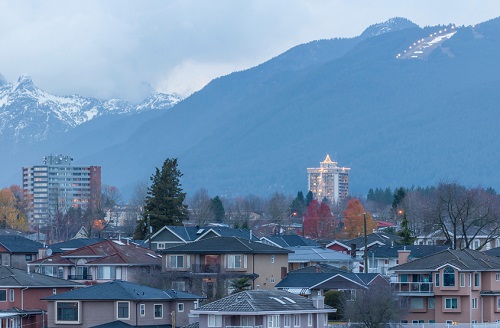 While the foreign buyers' tax and the recent adjustments to federal housing rules have somewhat slowed down Canada's most in-demand real estate market, approximately 90,000 home owners in and around Vancouver will be receiving letters from B.C. Assessment in the next few days.
The letters, already in the process of being mailed, will serve as early notifications for homes whose assessed values have increased sharply,
CBC News
reported.
B.C. Assessment cautioned that despite relatively cooler market conditions, many Vancouver single-family homes will see "significant increases" of as much as 30 to 50 per cent in their assessed values, using valuations taken earlier this year.
Residential strata properties like condominiums will see assessed values grown between 15 and 30 per cent, B.C. Assessment added.
These increases will impact the property taxes that the home owners will have to pay. Aside from Vancouver, assessed values have also risen in Burnaby, Richmond, Squamish, Surrey, the North Shore, and the Tri-Cities.
"That is the market value of those homes as of July 1 of 2016," according to Jason Grant, the Greater Vancouver region's assessor. "What might be happening for instance today or next month in any given market would be reflected in the 2018 assessment roll."
B.C. Assessment will provide the full assessments through its website starting January 3, 2017.
Related stories:
Tighter regulations 'dangerous' for the market - agent
Further market restrictions will not cool down prices - executive