This agent used his entrepreneurial spirit to streamline business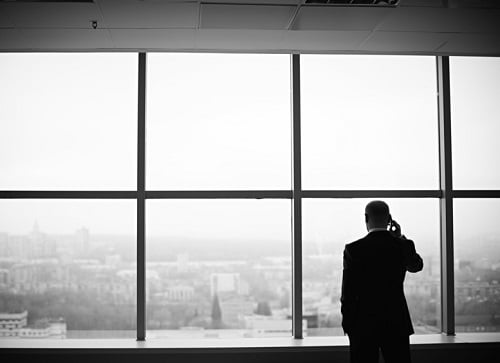 Founder, President and CEO of First Foundation, Gordon McCallum, has taken an entrepreneurial approach to running his brokerage. By streamlining mortgages, insurance and financial services, he's developed a one-stop shop that has become an industry paragon.
To hear McCallum describe it, First Foundation's service concentration is about owning, growing and protecting.
"Owning a home sooner and paying your mortgage down as fast as you can, and growing your wealth can be a good holistic plan," said McCallum. "People can be guided by a certified financial planner, and they can get protection with quality life insurance, disability insurance, liability coverage and protection of their assets. It's a comprehensive insurance solution to protect what people have built for themselves and their families."
McCallum has been a broker for 15 years, but he knew six months in that he wanted to found his own brokerage. The First Foundation brand operated under another brokerage to start, but eventually blossomed into an industry leader in Alberta. A self-described "entrepreneur first, mortgage broker second," McCallum figure out the formula that would set his brand apart from the rest.
"It's been well-received," he said. "We have a lot of clients who do two or three things with us, whereas they might have just done one. They like the model and it helps from a marketing perspective, too. We manage the process a little bit better and hopefully offer savings to people for doing multiple things with us."
Mortgage brokerages are generally difficult to value, however, that is far from the case with insurance brokerages. Another advantage to streamlined services is a clearer future.
"For me, it always resolves around the client, but it has to make business sense," he said. "These things go hand-in-hand. From a business perspective, there was an opportunity to improve the enterprise value for a mortgage brokerage. It's generally hard to put a price on a brokerage and succession planning is a problem in our business, but what we've done is much easier to value because we've combined two or three business from which you can derive value."
A major reason First Foundation is operational in 60 Albertan cities and bounds is because the brand has comprehensive strategies to optimize its clients' equity.
"A lot of it has been focused on service and trying to find new ways of serving people, and that's why we've diversified the way we have," said McCallum. "There's a big emphasis on service and technologies. We try to incorporate those into our process, routine and improve service levels. We use customer relationship manage software, we adopted electronic signatures five-and-a-half years ago because we saw an opportunity to simplify the process and reach more markets.
"We work on presenting people with strategies to help them pay their mortgages off faster, but that's only part of our mission," said McCallum. "We think homeownership is a good foundation for a positive financial future. Getting into a home early in life is a great way to build equity and that foundational piece of homeownership allows people to grow their wealth in other ways."
Related stories:
Broker launches bank
Past winners laud business impact