This cohort is considered among the nation's most financially robust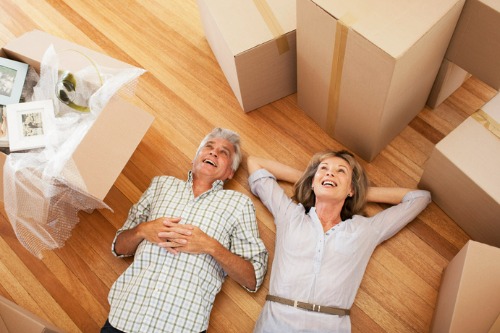 Approximately 3.2 million boomers in Canada are considering a home purchase within the next five years, according to a new study by Royal LePage.
This accounts for approximately 35% of the demographic. Additionally, 45% of boomers said that now is a good time to sell their homes, while approximately 6% have already sold (or are in the process of selling) their homes since the pandemic took hold in Q1 2020.
Fully 90% of Canadian boomers said that COVID-19 had no effect on their selling, purchasing, and moving plans.
"The boomer generation appears to have no intention of slowing down," said Phil Soper, president and CEO of Royal LePage. "Fully vaccinated, and turning a cold shoulder to retirement, the typical member of this huge demographic is enjoying an empty nest and believes real estate is a good investment."
Read more: The implications of generational wealth on the mortgage market
An estimated 40% of Canada's boomer home owners have at least half of their net wealth in housing, while 17% currently own more than one property.
Royal LePage stressed that the financial strength of this cohort cannot be understated. Around 64% of boomer home owners are mortgage-free, while 25% said that they have assisted (or would assist) a child in buying a home.
"The boomer generation strongly values home ownership, for good reason. Real estate has been very, very good to them," Soper said. "Most are still working and their home equity has become the bedrock of retirement security. Financially confident, their next move is a matter of lifestyle choice."
Approximately 57% of respondents said that they would purchase a detached house if they were to buy now, while 19% would choose an apartment/condominium.
"Turning full circle to those carefree, pre-children years, most boomers are looking for a home that requires less maintenance," Soper said. "Paradoxically, they also yearn for country living and don't want to sacrifice living space. Look for the continued growth of managed communities in exurban and recreational regions."