More than a decade of "pent-up" demand comes flooding back into the market after cut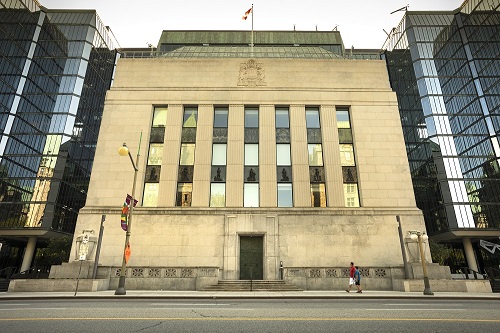 With the Bank of Canada's recent rate cut potentially acting as a "relief valve" for overheated housing market, Phil Soper, the chief executive officer of Royal LePage, said that Canada's housing sector is in good shape to weather the economic downturn caused by the global COVID-19 pandemic.
In a recent interview with the Financial Post, Soper said that while cut was made as a response to "broad challenges" to the economy, the move can relieve the housing market of "pent-up" demand built over the last decade.
Read more: Mixed reaction greets Bank of Canada's 50 basis point rate cut
"I think the first thing we should realize when we look at a substantial cut like that was that it is in response to broad challenges to the economy," Soper said. "Predominantly, the move was made because of the coronavirus. Tangentially, because of rail blockades, and now of course we have the drag on the Canadian economy of sharply lower energy prices. So, there are dark clouds that are causing policymakers to make these big moves.
"That said," he continued, "there is a silver lining for this… for the housing market. And [that is] this horribly unsettled economic period that we're going through may actually act as a something of a relief valve for that overheated market."
Soper said that before the rate cut, several issues caused demand to "pent-up" over the last decade – including a "very constrained" housing supply and adjustments to the federal stress test two years ago, which reduced activity levels throughout the country.
But with news of the sector reacting positively to the BoC's rate cut, Soper insisted that he's confident that the housing sector can weather a potential economic slowdown.
"Overall, this pent-up demand over the last couple of years came flooding into the market and we're seeing a lot of activity in the market," he said. "Will that help the economy overall? Absolutely. Housing has been one of the key sectors of the economy that has provided the high employment, and the relative economic strength over the last decade."