Over half of Canadians – in particular, Millennials – have trouble starting families due to ever-rising real estate prices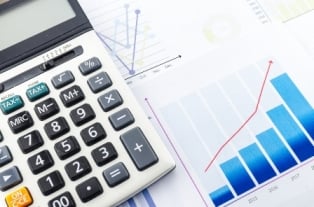 In early 2015, a study revealed that a family would need to make over $147,000 a year just to afford the payment, mortgage, and taxes of an average home in Vancouver (valued at around $820,000). This translates to each partner needing to earn $73,500 per annum just to break even, a losing proposition considering the $66,400 average local salary.

These difficulties have seemingly reached full maturity, as according to the latest "Terrible Money Twos" survey by Ratesupermarket.ca, 55 per cent of Canadians are finding it difficult to settle down because of ever-growing property prices. Most affected are Millennial respondents, 72.11 per cent of which said that progressively expensive real estate is blocking their ability to start families.

Compounding the problem is the 52.8 per cent of Canadians who are unable to start families even in their current homes due to exorbitant housing costs, especially in high-volume and high-demand locations such as Vancouver.

Analysts said that these developments are forcing more and more would-be-parents to lower their expectations and abandon their dreams of a good home life.

"While it's no surprise that kids are hard on the wallet – at a quarter of a million dollars to raise a baby to college-age – it is disheartening Canadians increasingly feel they must choose between home ownership and their desire to be parents," RateSupermarket.ca editor Penelope Graham told Vancity Buzz.