A significant share of Canadian homes currently lie in areas deemed to be at risk of climate-induced catastrophes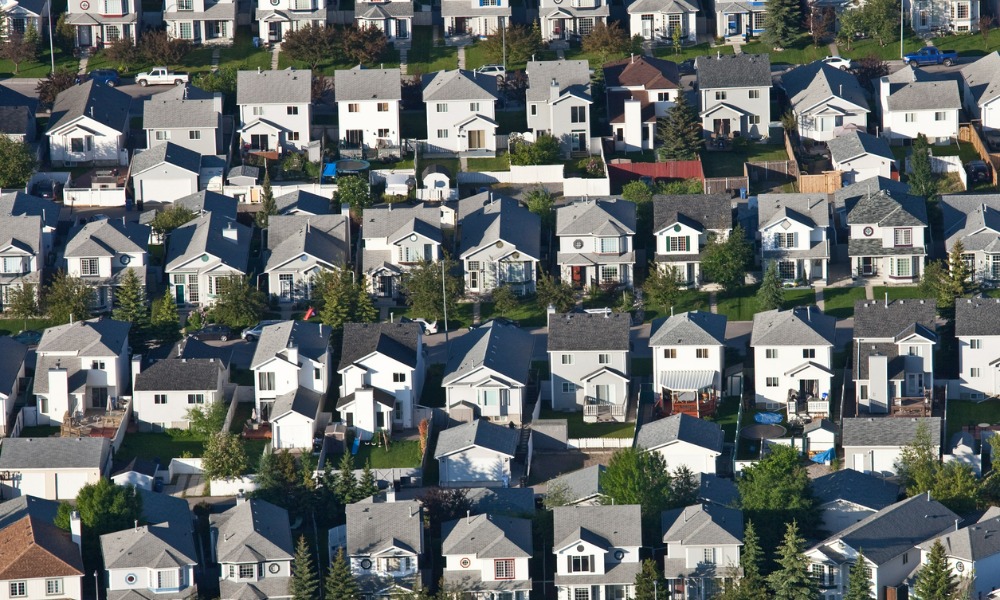 Integrating climatic mitigation and adaptation measures into a national housing strategy could improve neighbourhood liveability and housing affordability up to at least 2027, according to a new report released by RE/MAX Canada.
RE/MAX Canada – which collaborated with Kathryn Bakos, director of climate finance and science at the Intact Centre on Climate Adaptation, and Mike Moffatt, senior director of policy and innovation at Smart Prosperity Institute – said in the report that climatic stresses are increasingly coming into conflict with the current policy landscape.
"Federal and provincial government housing policies ... aim to significantly increase the country's housing supply to rectify the chronic lack of inventory. Yet the need to restore and retain green infrastructure, such as wetlands, and the immediate need to upgrade our hard infrastructure, particularly sewage systems, coupled with a decline in developable areas due to extreme weather could make these goals difficult to achieve unless these factors are all integrated as one program," argued Christopher Alexander, president of RE/MAX Canada.
The report estimated that anywhere from 6% to 10% of homes across Canada are currently uninsurable for flood risk – a number that is only likely to increase given the growing share of developments that build on floodplains, Bakos said.
"We have been depleting and destroying our natural infrastructure for decades in the interest of urban development and we must now reverse and correct that damage to ironically protect much of what we've built," she said.
Read more: CMHC puts the spotlight on energy efficiency
Bakos emphasized that any retention and rejuvenation of natural infrastructure should be accompanied by the construction and upgrading of sewer separation projects, along with the efficient dissemination of home flood protection information (especially in coastal areas like British Columbia).
Moffatt urged the federal government to provide a "safety net" for those who can no longer afford home insurance premiums. This is to protect them from catastrophic loss, or from even buying properties in high-risk areas in the first place.
"Government investment in mitigating climate-change risks needs to flow now and in tandem with any housing strategies to bring equilibrium to the demand and supply side of the market," the report said.