Completions hit a 25-year high in Q1 2019 says Urbanation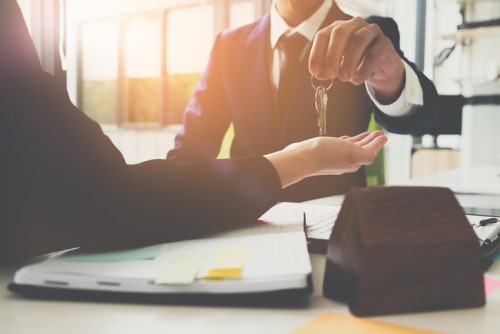 There was an increase in purpose-built rental apartment completions in the first three months of 2019.
Urbanation says that completions hit a 25-year high of 1,849 units, nearly five times greater than the quarterly average since Q1-2016 and represented significant growth considering only 13,520 units have been built since 2005.
But for owners and investors, the increased supply meant weaker rent growth despite strong demand and low vacancy rate.
Purpose-built rents for units available for lease during Q1, 2019 grew by 5% year-over-year on a same-building basis, slowing from a 9% annual pace at the end of last year in Q4-2018.
As of Q1-2019, purpose-built rents in buildings completed since 2005 averaged $2,398, or $3.25 per square foot (psf) based on an average size of 738 sf.
On a same-building basis, condominium rents grew by 7.7% psf in Q1-2019, compared to a 9.2% annual increase in Q4-2018. Monthly condominium rents for units leased during the first quarter averaged $2,376 ($3.28 psf) across the GTA, 7.8% higher than a year ago.
Demand lags supply
The volume of condominiums leased through MLS grew by 13% year-over-year in Q1-2019 to 6,005 units, but supply grew faster than demand pushing down the ratio of leases-to-listings to 73% — the lowest level in four years.
"The increase in rental completions in early 2019, which is coinciding with more condominium projects finishing construction, has shown that growth in new supply can have a direct impact on the rate of rent growth," said
Shaun Hildebrand, President of Urbanation. "The challenge going forward will be keeping rental construction numbers rising to a level that meets growth in demand"
A total of 42,841 purpose-built rental apartments were proposed for development but had not yet started construction as of Q1-2019, 20% higher than the total proposed inventory of 35,834 units as of Q1-2018 and nearly 50% higher than the 28,841 units proposed as of the end of Q1-2017.
Approximately 4,000 purpose-built rentals are projected to reach completion in the GTA in 2019 (a 26-year high), with 1,849 already occupying in Q1

See our latest rental market release:https://t.co/Q2HprqTotW pic.twitter.com/Se4EEzUdlo

— Urbanation Inc. (@Urbanation) April 16, 2019