The ruling may dash the hopes of jilted buyers who feel entitled to extra damages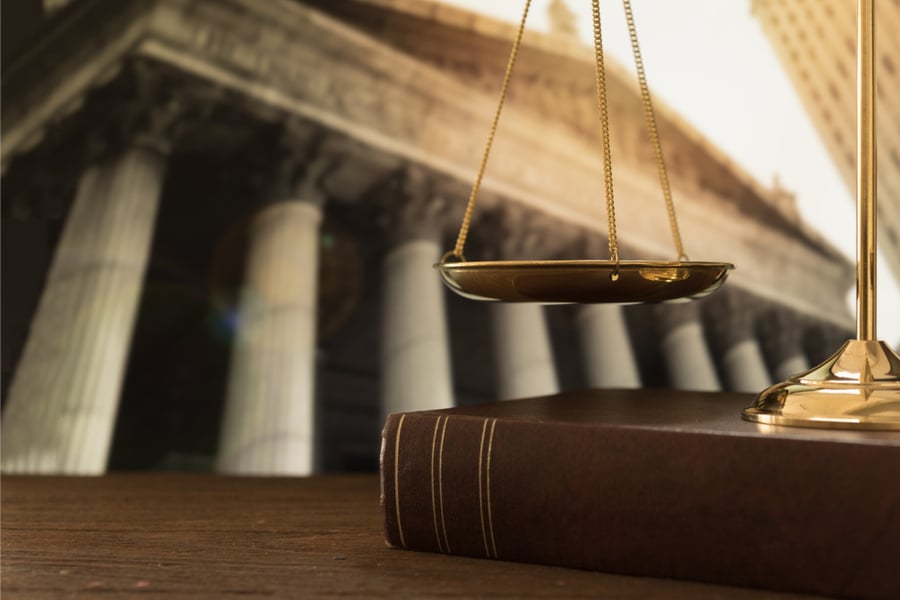 In June, a class action lawsuit filed by three purchasers of a cancelled Castlepoint Numa project in Toronto was settled in favour of the embattled developer, potentially setting a precedent for similar court cases in the future.
The case surrounds the abrupt cancellation of Castlepoint's 10-storey Museum FLTS project, planned for development between 2014 and 2016 at 158 Sterling Road. According to court documents, Castlepoint pre-sold 179 units between 2015 and 2016 but never began construction. In late 2016, relying on the early termination provision in the pre-construction Agreements of Purchase and Sale, Castlepoint terminated the agreements and returned the purchasers' deposits with interest.
"Approvals took too long, costs went up, and they basically wrote to the purchasers and told them that the project had become unfinanceable," says Leor Margulies of Robins Appleby Barristers and Solicitors.
As Margulies explains, real estate developers have the legal right to terminate a project if two conditions are met.
"One is if you don't meet a certain pre-sale test. The second is if you don't obtain financing satisfactory to the developer," he says. "And they have an outside date, so you have to terminate the agreement if the conditions aren't met by a certain date."
At issue was whether Castlepoint acted in good faith and terminated the project only after exhausting every possible avenue for making Museum FLTS financially viable. The three plaintiffs didn't see it that way and sued Castlepoint for damages, accusing the company of breaching two clauses of the Tarion Delayed Occupancy Warranty and asserting that Castlepoint "failed to meet its obligations under the Agreements of Purchase and Sale to take all commercially reasonable steps to satisfy the financing condition in the agreements, including the obtaining of municipal approvals."
"Their position was that the developer really terminated the agreement for reasons other than cost and that he didn't really satisfy his obligations to complete the building," Margulies says.
But the merits of the plaintiffs' position were never weighed in court. The contract they signed included a clause, similar to those found in most Agreements of Purchase and Sale, that limits a buyer's right to sue to recouping their deposits, plus statutory interest, as laid out in Ontario's Tarion guidelines. Based on the presence of the clause, and the fact that the three plaintiffs explicitly agreed to it, the judge granted Castlepoint's motion to dismiss the purchasers' claim.
Implications
The judgment is bad news for pre-construction buyers who think they can sue developers for damages because of lost opportunities. A buyer who thinks she has secured a condo for $800 per square foot who gets spat back out into the market three years later, when comparable properties are selling for $1,100 psf, has the right to be incensed. But she doesn't have the right to sue for more than what her contract allows.
If the decision isn't appealed or overturned, Margulies says it could become a precedent developers lean on to defend themselves in comparable situations.
"If they have similar clauses in their agreements, for sure," he says.
The decision certainly doesn't make it any easier for empty-handed buyers to prove that a developer acted in bad faith in cancelling a project. After so many condo projects have had their plugs pulled in the past few years, buyers are right to be wary of developers and their motives. But Margulies says it's exceedingly rare for a project to be cancelled for dodgy reasons, like a desire to resell the cancelled and refunded units at a new, higher price.
That's not as easy as it sounds. A cancelled project damages a builder's reputation, both with consumers and, in Ontario, Tarion, which can make life uncomfortable for the province's developers deemed untrustworthy.
"People don't like to cancel projects willy-nilly," Margulies says. "You invest a lot of money up front in a project, so for them to cancel it, it has to be pretty serious."