The bank says more and more Canadians are facing dim reemployment prospects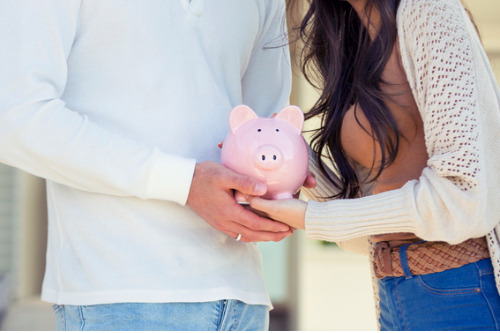 While Canadian household savings are mounting amid pandemic-driven lockdowns, the nation's average purchasing power continues to suffer as more and more displaced workers – especially women – are unable to transition to new jobs.
In its new wide-ranging analysis, RBC Economics reported that the household savings rate (as a percentage of disposable income) shot up dramatically from the pre-outbreak reading of 5.9% in the first quarter to 27.5% during Q2. Over the last three quarters, household savings balances grew by around $160 billion compared to pre-pandemic levels.
RBC credited this surge to a steep decline in living and travel expenses, along with a much appreciated boost from the federal government's financial aid programs.
"By our estimate, in the second quarter, [the government] injected $30 billion more relief into household accounts than was lost through the loss of income because of furloughs and job cuts," RBC said in its report. "As government programs wind down and consumer savings dwindle, consumer spending will increasingly depend on employment gains."
That might be a difficult proposition considering that long-term unemployment – defined as the lack of employment for 27 consecutive weeks or more – has shot up by nearly 250% since the beginning of the pandemic.
"The spike is faster than we've seen in previous downturns, and is a natural consequence of sudden virus-containment measures," RBC said. "Long periods of joblessness can have multiple consequences, including eroding skills and increasing the likelihood that affected workers drop out of the labour force altogether."
This has been particularly harmful to female participation in the labour force, which went "from a historic high to a three-decade low," RBC said.
The report pointed to motherhood as a major driver of women's withdrawal from employment.
"Women with children under 6 made up 41% of the labour force in February, but accounted for two-thirds of the ensuing exit from the labour force," RBC said. "Among women aged 35-39, many are leaving the labour force regardless of their education… This is likely to persist until parents feel secure sending their children to school or day care."
And while the labour market saw a brief renaissance during the summer and early fall reopening, with another surge likely by the end of the ongoing second wave of infections, "many jobs won't be there waiting because of permanent business closures and the dramatic shift in operating models in a range of sectors," RBC said.
Together, these trends might ultimately carve permanent scars on the Canadian workforce.
"Some affected workers may go back to school or retrain, but historically few laid-off workers have sought retraining," RBC warned. "Moreover, low-skill workers are less likely to receive job-related training than high-skill workers."