Untrammelled price growth and mounting interest rates are taking their toll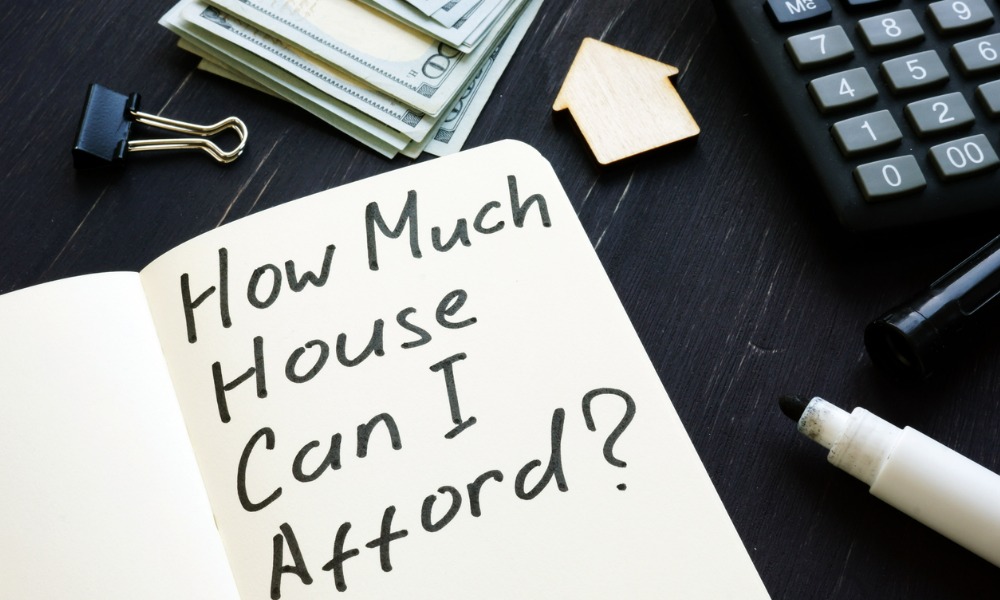 Housing affordability levels in Canada are at their worst since the early 1990s, according to Robert Hogue of RBC Economics.
The volatile combination of sky-high prices and soaring interest rates is continuing to pummel affordability, Hogue said. RBC's aggregate affordability measure for Canada went up by 3.7% to reach 54% in Q1 2022, its worst level in a generation.
"Higher rates will affect virtually every buyer across the country, hitting them with steeper monthly mortgage bills that make it harder to acquire properties," Hogue said. "Ownership costs rose in every market we track, though the degree of pain felt by buyers varies dramatically across the country."
The affordability situation in Vancouver, Toronto, and Victoria is particularly concerning. Similar trends were observed in other parts of southern Ontario and British Columbia's Lower Mainland, Hogue said.
"Buyers in the priciest markets will be challenged most. Elevated property values – and more important, larger corresponding mortgage sizes – heighten sensitivity to interest rate movements."
Read more: Canada house prices – StatCan reports the latest
Canadians are not likely to easily give up on their homes, Hogue said.
"Many will pursue every possible avenue to keep their ownership dream alive, mainly by adjusting their preferences (housing type, location, mortgage amortization period) and seeking additional support (supplementary rental income, parental help for a down payment, multi-generational household setups). We think these coping mechanisms will cushion the impact of rising rates on housing demand," Hogue said.
However, these mechanisms can only do so much, the economist warned.
"Affordability tensions are already at unsustainable levels in Ontario and British Columbia, and will likely become intolerable in other parts of the country. This will cool down demand significantly, rebalance market conditions and apply downward pressure on prices – a process that began this spring," Hogue said.