Even if rates stay low, James Laird says the key word is "prudence"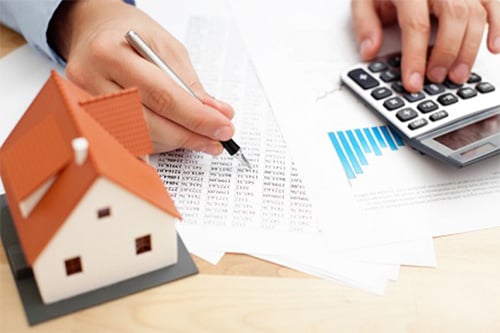 One industry leader says that despite recessionary pressures and a likely increase in defaults in Canada, mortgage rates are likely to remain at their current near-historic lows. He says that brokers, and their clients, need to take a measured, prudent approach when looking to take advantage of a potentially historic opportunity.
James Laird, co-founder of ratehub.ca and president of CanWise Financial mortgage brokerage, says that current rates are close to ten-year lows, and likely to hold as the Bank of Canada remains committed to supporting the Canadian mortgage industry through these turbulent economic times. He stressed that those low rates should not dictate a potential homebuyer's decision to get into the market. However, they do represent an opportunity for brokers to engage clients on firm enough ground to move into the market.
"It's short term thinking to try to get someone to lock in a new mortgage or buy a house when it's not appropriate for them to do so," Laird says. "Step one for brokers working with their clients should be to, to assess the household finances, to make sure it's a financially prudent thing to do. it starts with working with the client on what's appropriate and then helping them choose an appropriate mortgage near an all-time low rate. That's a nice place to finish."
According to Ratehub.ca, today's best 5-year variable rate is 1.95 per cent, just above the 10-year low of 1.69 per cent in 2017. Today's fixed-rate mortgage is 2.14 per cent, even closed to the decade-low of 2.09 per cent hit in 2016. Laird says that represents a significant opportunity, but only for those consumers on a stable financial footing. Making sure the right consumers get the right opportunities requires prudence on the part of their brokers.
"While we are in a recession, unemployment scenario, government stimulus will stay on meaning the Bank of Canada will stay at its historic low and bond yields will stay low," Laird says. "Those are the main drivers of dictating mortgage rates. I think you are going to see low mortgage rates while we're still dealing with a recession and high unemployment. I think that the expectation should be rates will rise on good news, when we see economic growth when we see the jobs numbers recover, when we when it feels like we're getting out of this. That's when I expect to see rates rise and not before that."
Laird recommends that in client meetings, Brokers need to take steps to ensure potential clients can meet debt obligations. He recommends including a few more questions around employment, job prospects, and a client's confidence in their future employment and income security.
When brokers are working with first-time homebuyers, Laird also suggests establishing mortgage pre-approvals, locking in a client's rate for up to four months. If rates drop, they can still take advantage of the lower rate but if rates do end up rising, their lower rate will be protected.
Laird says that while these low rates offer opportunities for homebuyers, they should not determine decisions. A drop or a rise of half a percentage point should not be the determining factor in the decision to buy or refinance a property.
"There are many Canadians who are having economic uncertainty right now and that should be their primary focus," Laird says. "But for the fortunate Canadians who are feeling comfortable and stable from a job perspective, then it is appropriate for them to go ahead and do what they were planning on doing, whether it's looking around at homes or refinancing their mortgage or renewing their mortgage."