Double-digit price growth was especially apparent in Montreal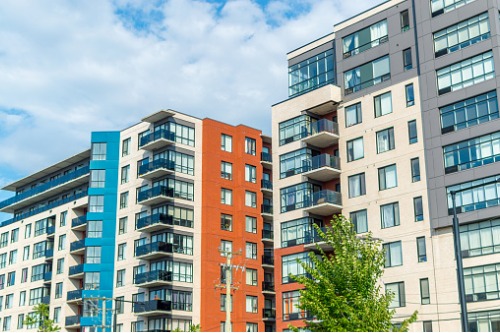 Defying the trends in other major Canadian housing markets, Quebec saw robust condominium activity offsetting a marked decrease in single-family home sales last month.
However, while the Montreal market impelled much of this growth, overall sales actually ticked down slightly by 3% annually in February, for a total of 5,106 units sold that month.
During the same timeframe, new listings in Montreal fell by 5% to 6,253 properties, while active listings plummeted by 26% to 11,355 homes for sale.
Combined with sustained demand, these trends are stimulating double-digit price growth across most residential asset classes, according to the Quebec Professional Association of Real Estate Brokers.
"With market conditions are still very much to the advantage of sellers, median prices continue to accelerate dramatically against a backdrop of overbidding," the QPAREB said in its latest report.
The region's condo units saw their median price increase by 24% year over year to settle at roughly $340,000 in February. Meanwhile, single-family homes had a 28% annual price gain to reach approximately $460,000, and plex units posted a 9% upswing to around $650,000.
"The drop in inventory of properties for sale and the skyrocketing prices of single-family homes partly explain the increase in condominium and plex transactions," said Charles Brant, director of market analysis at the QPAREB. "The gap between the median price of condominiums in the downtown Montreal area (decreasing) and the median price of condos in the suburbs (sharply increasing) is narrowing significantly."