Reps from five parties took their podium at the National Housing Debate, and stances varied when prioritizing owners over renters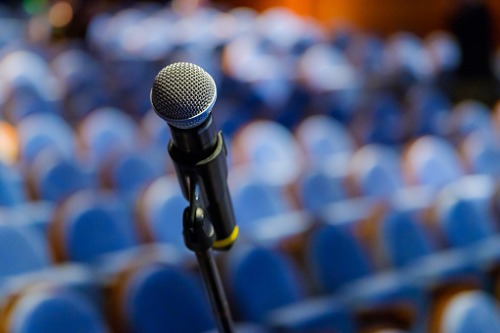 The National Housing Debate took place in Ottawa on Sunday, and Canadians got one final chance to hear representatives from the five major political parties outline their stance on issues related to housing and home affordability before the October 21st election.
It's no secret that the party representatives have wildly different approaches to tackling housing issues, and that was made even clearer during the debate—civil as it was.
All housing markets are local, as the saying goes, and the political party with the best approach to affordable housing largely depends on the problem that they're trying to solve, and for whom.
The representative for the Conservative Party, Pierre Poilievre, continued to assert that the cost of red tape and bureaucratic issues were the reason that housing can't come to the market as quickly as its needed for everyone, and at lower costs. Plainly put, "socialist" politicians have made it too expensive to build private sector housing.
Both Adam Vaughan, the representative for the Liberal Party, and Angella MacEwen, the representative for the New Democratic Party, say that even if housing were getting to market faster, private companies aren't going to be able to solve the cost of expensive housing. Geneviève Nadeau, representative for Bloc Quebecois agrees, adding that if the solution is relying on private builders to be competitive in the space, it's the wrong solution, as they're simply not building enough rental and affordable housing.
When asked about the stress test, Vaughan said that the Office of the Superintendent of Financial Institutions was right to put the stress test in place, and that they had the right to do so as an autonomous, independent body. Now, however, the Liberal Party is starting to examine ways that it can be applied more regionally, including cost- and risk-sharing options with homebuyers and otherwise increasing pathways to new home ownership that don't affect the home equity of current homeowners, and also don't introduce risk to the market.
The Conservatives support a stress test, but only for new borrowers. As it stands, homeowners can only avoid the stress test by staying with their current lender, and Poilievre said this puts homeowners at the mercy of lenders, who can take advantage and offer borrowers unfavourable terms. Nadeau said that Bloc Quebecois also supports the stress test, adding that there needs to be more flexibility for places where there weren't real estate bubbles in the first place.
The Green Party reiterated its focus on two things: one, their proposal of "the biggest home renovation program ever" that would serve to retrofit all of Canada's current housing stock to increase their energy efficiency; and providing affordable housing in high density areas because urban sprawl will become more costly as the climate continues to destabilize.
A large portion of the debate was also centered around homelessness, which all parties agreed wasn't just related to being housed in a structure, but to supportive policies regarding addiction and mental health. Poilievre, however, scoffed at the repeated mention by other party representatives of government being more involved in housing.
"The other parties will continue to debate who can spend the most the fastest," he said, "but the truth is, you will not get more housing from more spending. You will get more expensive housing, and that's why you need to remove this government's obstacles to clear the way so we can actually increase the supply of housing available for people to live."
Vaughan shot right back: "If the conservatives think that the private sector is going to solve the homelessness crisis in this country, I know an insurance agent who can sell you some insurance. Quite frankly, it's not going to happen." Vaughan said that homelessness requires housing with additional supports, and government must take both approaches.
MacEwan said that Canada needs a "massive" investment in non-market housing, including community housing, non-profit housing and cooperatives. Housing issues aren't just for first-time buyers or people who want to own their own home; it's for people facing housing instability and living in homes that are currently unsafe. MacEwen said that supply and demand isn't working at the low end of the market, and the NDP wants to re-establish a Ministry of Housing to address those specific concerns.
There was also an audience question regarding addressing the higher core housing challenges faced by Indigenous people living in urban centres, and while all parties said that they would consult with local Indigenous-led organizations on guidance tackling the issue, there were variations on what that would look like on the ground: the Liberals want to create an Urban Indigenous Housing Authority, create a self-directed fund, and open up the full scope of CMHC programs; the Conservatives want to focus on the young Indigenous population filling the labour market needs of the growing economy; the Green Party wants to focus on a national health strategy where addiction isn't criminalized and employ a guaranteed liveable income.
Ultimately, MacEwen said, it may be time to change the conversation around homeownership in Canada because as it's currently structured, it's just serving to increase inequality.
"I think we should look at affordability at large, and not encouraging people to buy houses too big for them that they can't afford," she said. "Adults rent, and that's okay."
The debate was organized by the Canadian Housing and Renewal Association, the Canadian Alliance to End Homelessness, the Canadian Home Builders' Association, the Co-operative Housing Federation of Canada, and The Canadian Real Estate Association, and was moderated by La Presse Bureau Chief Joel-Denis Bellavance, Canadian Press journalist Jordan Press, and Toronto Star columnist Heather Scoffield.