Demand for high-rises grew by 25 per cent in just the past year alone, according to a recent report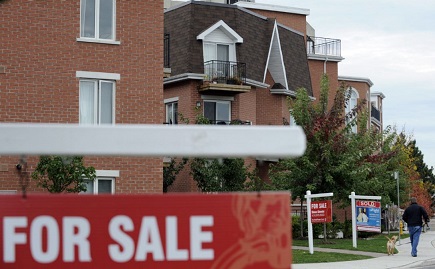 The overheating in Toronto's housing market is starting to manifest itself in aspects other than just cost, as demand for high-rises has mounted a comeback over the past 12 months.
The latest report by the Altus Group report for the Building Industry and Land Development Association (BILD) revealed that the average price for all homes in the GTA rose by 12 per cent year-over-year in July, up to $906,508. This accompanied a 25 per cent growth in Toronto high-rise sales (including condos) in the same period, according to the
Toronto Star
.
In addition, GTA apartments saw markedly increased sales volume, surging by 52 per cent in July compared to the same time last year.
"There is a stronger demand for larger units. I suspect that is young people again choosing to raise their family in condominiums or possibly empty nesters who are moving into the condominium market and selling their ground-related home," BILD CEO Brian Tuckey said.
Tuckey noted that another contributing factor is the proximity of these buildings to transit hubs, which allows dwellers to go to and from work effortlessly.
Supply remains a paramount concern across all housing types, however. Available listings have declined by 41 per cent from a decade ago, with only 1,568 of these being low-rise homes. Also, only 905 low-rises were sold out of the 2,226 purchases in July.
"We do have high population growth but you cannot deny the fact that supply is a big part of the equation," Tuckey said. "Serviced land is at a premium close to the city, applications are becoming more and more difficult to get through the system because of community resistance and, you need to have a good solid housing choice for the residents that are coming to this region to live."
Related Stories:
Cost of housing in GTA a formidable barrier to first-time buyers - study
Political roadblocks to blame for inflamed prices - analysis