One of the broker channel's biggest players – Pacific Mortgage Group – is now looming large on the national scene, with PROFIT magazine naming it the second most rapidly expanding company in Canada.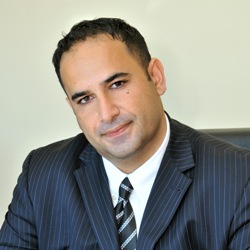 One of the broker channel's biggest players – Pacific Mortgage Group – is now looming large on the national scene, with PROFIT magazine naming it the second most rapidly expanding company in Canada.
"For Pacific Mortgage Group, it is a great milestone for our shareholders, mortgage brokers and staff – something that we can be very proud of. But there is a lot of work to do and we are looking forward to what we can accomplish in the next five years," Pacific CEO Alex Haditaghi told MortgageBrokerNews.ca. "Pacific is also unique in the industry in that our brokers and staff are owners in Pacific and they are working hard every day to build their own company and dreams and not someone else's."
On June 1, leading consumer magazine PROFIT announcing it had placed Pacific second on the list of 200 Canuck companies that defied the recession and exponentially expanded their business over the last five years.
"The PROFIT 200 companies are the innovative, high-growth enterprises Canada needs to compete on the global stage," said Ian Portsmouth, editor-in-chief. "PROFIT is proud to celebrate their achievements and ambitions, and we encourage all businesspeople to learn more about the many ways they've come so far, so fast."
Still, many may find it hard to wrap their heads around Pacific's phenomenal growth between 2005 and 2010. The parent company of Mortgage Architects, MortgageBrokers.com and lender myNext Mortgage widened its revenue stream of $229,603 in 2005 to $55.5 million by the close of last year. That's more than a 24,000-per cent increase in the span of five years, with the company employing 1,085 people in 2010. The expansion placed it second only to Mood Media Corp., a global provider of in-store media and digital signage and now owner of the ubiquitous Muzak. In behind Pacific was Hi-Def surveillance software maker Avigilon Corp, which grew its revenue stream from $200,000 in 2005 to a whopping $32 million and change by 2010. Corporate titans like Blackberry-maker RIM also graced the list of who's who, alongside marketing marvels like parka design house Canada Goose.
Haditaghi was quick to acknowledge the contributions of the group's mortgage professionals.
"Achieving greatness and success can only be accomplished with a dedicated team who are passionate about our business and focused on a common goal – that of achieving uncommon results," he said, in a note sent off to the network's managing partners, lead planners, mortgage associates, business partners and staff. "Over our past five years, we have achieved tremendous results but so much remains to be accomplished. I am very much looking forward to what the next five years might bring."
The company remains focused on both organic and acquisition growth, aimed at expanding the broker channel's market share even as competition revs up. Last month, Mortgage Architects welcomed it first franchise. High-ratio lender myNext Mortgage Company expanded into the "conventional" lending sphere, only months after its move to develop a commercial lending arm. In recent months, Haditaghi also spearheaded a move to acquire one of the country's largest brokerage networks, Invis. The outcome is yet to be determined.
"Our immediate plans for future growth include the diversification of our revenue streams for our brokers and our company," said Haditaghi. "We believe our industry will be going through more changes in next 24 months then the last 10 years! We have built a profitable brokerage and lender operation and now we are looking forward to taking our organization and our Brokers to the next level."
His company's ranking on the PROFIT list may also help to lift the profile of the broker channel, say analysts, at a time when brokers are struggling to retain clients at the same time add to them.
Haditaghi is hoping for the same outcome.
"The high ranking of Pacific brings a considerable amount of positive attention to the mortgage brokerage sales channel and the mortgage industry from a broad spectrum of the Canadian business community," he told MortgageBrokerNews.ca. "Such attention could be instrumental in facilitating new investment and business partnerships for the industry."