While still concerning, overvaluation in housing markets across Canada is waning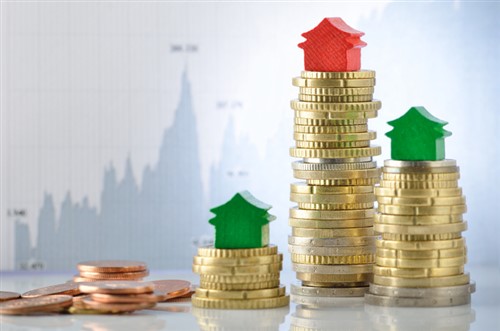 While still concerning, overvaluation in housing markets across Canada is waning.
According to a Canada Mortgage and Housing Corporation report released yesterday, moderate evidence of overvaluation was detected through the third quarter of 2018.
"The degree of overall vulnerability remains high for Vancouver, Victoria, Toronto and Hamilton," read the report. "Overvaluation is still detected in all these centres but it is easing as house prices are moving closer to levels supported by housing market fundamentals, such as population, personal disposable income, and interest rates. As a result, the evidence of overvaluation has changed from high to moderate in Toronto and Victoria."
Economic fundamentals in Toronto are robust and have helped close the chasm with pricing. However, the condo market is still experiencing overheating and CMHC concludes that the overall degree of vulnerability is high.
"In Toronto, we see an easing of the pressures of overvaluation because house price growth has moderated, so the level of pricing isn't increasing as quickly," CMHC's Chief Economist Bob Dugan said in a teleconference with reporters. "The level of fundamentals is still growing at the same strong rate, so there's been a narrowing of the gap between house prices and fundamentals."
Vancouver is still experiencing high levels of home pricing, and in conjunction with local economic fundamentals, CMHC concludes that there is still overvaluation in Western Canada's largest market.
Economic recovery in Calgary continues moving at a languid pace, and the combination of high unemployment and meagre disposable income has conspired to make homeownership proscriptive for many Calgarians. As a result, CMHC detected overbuilding in the city.
"Given that there's a high level of inventory in the apartment condo market, builders have started to slow down production," said James Cuddy, a CMHC senior analyst. "The general economic recovery we've seen since the last recession has been relatively slow; unemployment rates remain elevated and a lack of personal growth in disposable income has hurt the ability to move into homeownership and prompted more people to look into more affordable options."
Cuddy is primarily talking about the rental market, where the vacancy rate decreased from 6.3% in 2017 to 3.9% last year.
"The way this is connected to the rental market is a function of these affordability challenges we're seeing in the market, and given the pressures put on an individual's affordability—and we know interest rates are higher—they are renting longer," said Cuddy.
Interprovincial migration to Alberta was positive through the first three quarters of 2018—a stark contrast to the previous 2.5 years of negative growth—and that also contributed to the lower vacancy rate in Calgary.
"We've also seen some steady growth in terms of international migration, so it's contributing to higher demand for rentals in Calgary."