CMHC report days Ottawa exhibits minimal evidence of overvaluation, overheating, and price acceleration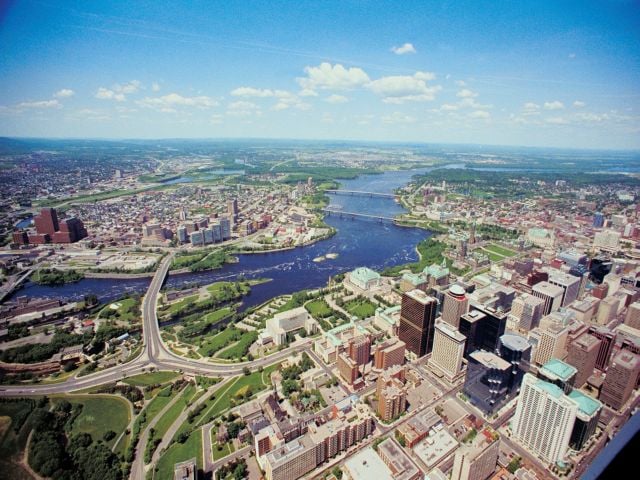 In the latest report by the Canada Mortgage and Housing Corporation (CMHC), the Ottawa real estate market showed less "problematic conditions" compared to three months before.
The CMHC Housing Market Assessment for Q3 2016 found that Ottawa exhibited minimal evidence of overvaluation, overheating, and price acceleration, as reported by the
Ottawa Business Journal
.
However, the same report stated that overbuilding remains one of the province's pressing issues.
"We detect moderate evidence of overbuilding in Ottawa due to a high inventory of completed and unsold condo units relative to the population," CMHC senior market analyst Anne-Marie Shaker said.
"The number of completed and unsold condo apartment units per 10,000 population rose steadily until early in the first quarter this year," the report added.
And while the study observed a slight drop in the number of "completed and unsold units" over the past few months, supply and demand in Ottawa remained balanced overall.
The seasonally adjusted 6.5 per cent decline in sales was the greatest quarter-to-quarter drop since 2012.
"Lower demand and rising supply pressured prices slightly down so that they declined in Q1 2016 by 0.3 per cent," CMHC said, adding that this development came about at around the same time that Ottawa saw higher weekly earnings and increased employment.
The downward trend of prices in the province stood in stark contrast with other Canadian markets.
"For Canada overall, we now detect strong evidence of overvaluation. As a result, our overall assessment has moved from weak to moderate since the last report," CMHC chief economist Bob Dugan said.
"Moreover, the greater range of evidence of problematic conditions in Vancouver has led us to conclude that there is now strong evidence of problematic conditions in our overall assessment of the Vancouver housing market," he added.
Related Stories:
CMHC releases third quarter Housing Market Assessment
Homes in some Canadian regions now more affordable – National Bank