FCT's Marie Taylor shares her advice for protecting borrowers from fraudsters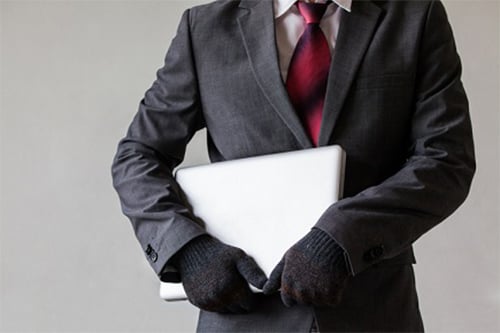 The impact of the pandemic has been troubling for many industries, with organizations across the country struggling to stay afloat as Canada enters further into a recession. But some have also come out on top. The real estate sector continues to survive the hit to the economy as transactions and house prices continue to rise at a record pace.
Yet while this is a positive economic story, the increased activity and transition from in-person to digital processes has placed trust top of mind for stakeholders. Alongside advances in technology, fraud is also increasing. Bad actors are becoming increasingly more sophisticated and adept at getting through the safeguards put in place to protect against fraud. It's critical that brokers and buyers are able to interact with one another through buying, selling, and refinancing processes with the same level of trust they had offline.
Detecting mortgage and title fraud
Consumers know that fraud is a pervasive threat, but many are unaware of how to detect it. In a survey conducted by Interac in 2019, 96 per cent of Canadians reported that they were unable to detect fraud.
Mortgage fraud is one of the most common, and occurs when an individual acquires a property and secures a mortgage that is often based on an artificially-inflated price or when individuals misrepresent information to obtain financing beyond their financial reach. Title fraud is also a frequent risk in real estate transactions, occurring when a fraudster steals the identity of a homebuyer and forges documents in order to force a change in ownership and illegally sell or refinance the property.
Digital processes: The catalyst to fraud prevention
Across both mortgage and title fraud, one of the main factors allowing bad actors to take control of a real estate transaction is technology and the ability to misrepresent their digital identity. Yet while technology acts as the conduit to fraud, strong digital processes are also critical in protecting against it.
Having digital processes in place, such as a digital identity verification and a data sharing ecosystem, is key to detecting and preventing fraud before it occurs. The pandemic has created more opportunities for success in this area, with new digital processes eliminating instances of human error in detecting false identities and exponentially speeding up the validation process.
Keeping up with sophisticated fraudsters
When protecting against both mortgage and title fraud, it is crucial that real estate professionals remain vigilant and proactive. It can take a significant amount of time, money, and effort to restore the rightful title, prove the homebuyer's true identity, and remove any fraudulently registered mortgages after the fact. Knowing your client and ensuring proper verification of documents are important steps that will protect against fraud. The more informed you are of how mortgage and title fraud can be conducted and what to watch out for, the safer you will be.
Specific steps mortgage professionals can take to protect against sophisticated fraudsters include:
Validating the income source when underwriting a mortgage or title deal. It's a major red flag if a business or individual has no online presence such as a website, valid email or social media profiles.
Paying attention to employment letters and credit bureau reports. Spelling errors, no letterhead, or inconsistent income on paystubs and Notices of Assessment could also indicate fraud. Does the credit history align with the mortgage application? Are there inconsistencies?
Education. Real estate professionals need to understand the warnings signs of an attempted attack online, both inside and outside their organization. This includes recognizing the importance of creating strong passwords and knowing how to detect fraudulent clickbait.
Investing in a strong title insurance policy. Once a deal is made, title insurance gives peace of mind to lenders and legal professionals that their deal has been reviewed by experienced underwriter experts who specialize in detecting fraud.
We may never eliminate the existence of mortgage and title fraud, but recognizing the importance of education and the adoption of advanced solutions will be key to fraud prevention in both the near and long term.
Together, real estate professionals and homebuyers can stay one step ahead of bad actors and make fraud not only a lot harder to accomplish, but less lucrative for fraudsters.
Marie Taylor is a certified fraud examiner and Director, National Underwriter, for FCT, a provider of title insurance, mortgage processing and default/recovery solutions for Canadian real estate professionals.