The heat could be felt across all major provincial markets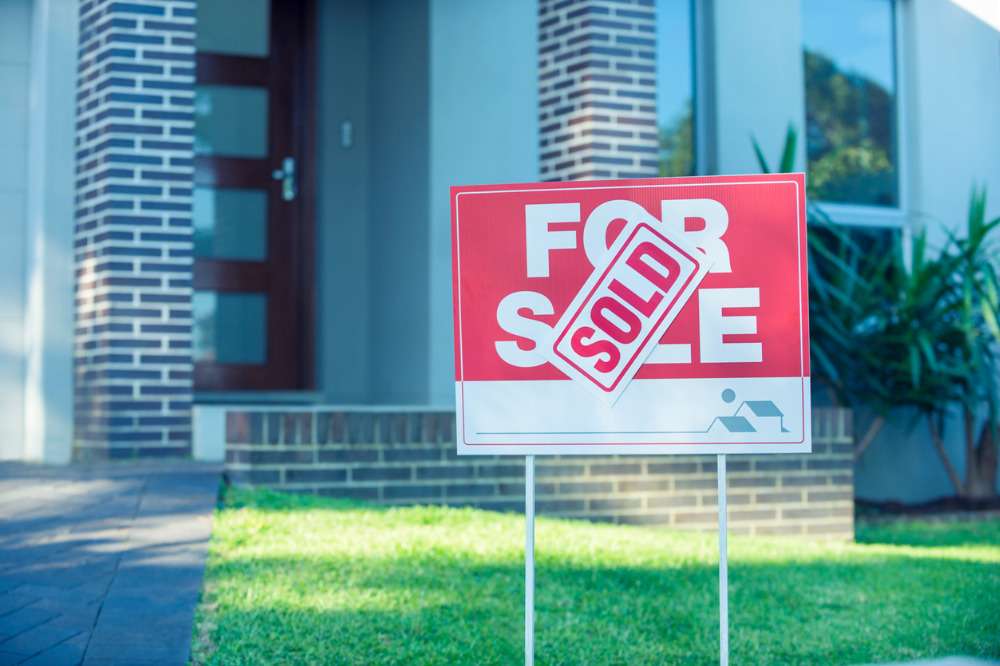 Ontario's soaring home sales activity last month broke the previous December sale record set in 2016, according to the latest data from the Canadian Real Estate Association.
Residential sales conducted through the province's MLS® Systems totalled 14,749 units last month, representing a 48.7% annual increase. Overall home sales in 2020 amounted to 227,717 units, growing 8.7% year-over-year and resulting in the market's second-best annual sales ever.
The province saw 11,716 new residential listings last month, an increase of 39.1% over December 2019. Active residential listings fell by 36.3% annually to 14,958 units, a level that the Ontario Real Estate Association described as a three-decade low.
On average, Ontario homes sold for $751,508 in December, establishing a new record and growing by 20.1% year over year. The dollar value of the province's home sales spiked by 78.6% annually to reach a record $11.1 billion last month.
Toronto
Federally-mandated lockdowns did not impede the Toronto market, which saw 95,151 home sales in 2020 – up by 8.4% compared to 2019 and the third-best annual sales volume on record. In December alone, the city saw 7,180 sales, representing a year-over-year increase of 64.5%.
"The Greater Toronto Area housing market followed an unfamiliar path in 2020," said Lisa Patel, president of the Toronto Regional Real Estate Board. "Following the steep COVID-induced drop-off in demand during the spring, home sales roared back to record levels throughout the summer and fall. A strong economic rebound in many sectors of the economy, ultra-low borrowing costs and the enhanced use of technology for virtual open houses and showings fuelled and sustained the housing market recovery."
The average sales price in December was $932,222 (up 11.2% annually), with much of the increases apparent in the single-family home segment.
Ottawa
Ottawa saw 1,002 residential sales in December, which amounted to an increase of 32.4% year over year. The total number of homes sold throughout 2020 was 18,971, up by 2% annually.
Ottawa's average sale price as of year-end was $582,267 for residential-class properties (up 20% annually) and $361,337 for condominium units (up 19%).
"Our market performance in December capped off a year for resales that clearly shows a market that continued to thrive even through the challenges of 2020," said Debra Wright, president of the Ottawa Real Estate Board. "December sales brought our year-to-date numbers at year-end to within 2% of 2019. There was a slight slowdown typical of December around the holiday season; however, the market continued its overall momentum and remained more active than usual."
Durham Region
Home sales for 2020 accelerated by 21% annually for a total of 12,917 transactions in Ontario's Durham region, defying the expected moderating impact of economic uncertainty. In December alone, the region's residential sales rose by 49%, while the average sales price had a 22% annual gain to reach $778,037.
The Durham Region Association of Realtors reported that the market's number of listings fell by 40% year over year in December.
"It is anticipated to see the market slow down during the winter as many homebuyers and sellers wait for the spring and summer markets," said Michael Watson, president of DRAR. "The strong demand during the spring market pushed a fast recovery for Durham's housing market. Record residential sales were reported on a monthly basis… Digital marketing tools and virtual open houses allowed for safe interactions as the demand for homeownership remained strong. Low borrowing costs will continue to fuel the housing market recovery."
Windsor-Essex
December sales swelled by 29.4% annually in Windsor-Essex, while the market's year-to-date sales as of the end of 2020 had a more modest 1.6% gain.
New listings increased by 34.8% year over year, while the total number of active residential listings fell by 41.9% during the same time frame.
"Active listings haven't been this low in the month of December in more than three decades," according to the Windsor-Essex County Association of Realtors. "December marked the first time sales had ever come in higher than 450 in this month. As a matter of fact, it was also the first time sales had ever surpassed 400 in December."
The average sales price also swelled by 35.2% annually to reach a record $438,643.
"With such an incredible showing over the second half of 2020, it comes as no surprise that we ended up marking one of the highest years in history for sales activity," said Lorraine Clark, President of the WECAR. "Looking ahead to 2021, we have some new supply beginning to come back to the market but not nearly enough to keep up with the pace of demand. With inventories testing new record lows with each passing month, we're likely to see double-digit price growth through the first few months of the year."
Chatham-Kent
Even Ontario's smaller markets posted significant gains. The Chatham-Kent Association of Realtors reported a 37.1% annual increase in its December sales, reaching a new record for that month. For the whole of 2020, home sales totalled 1,344 transactions, up 1% annually.
New listings were up 2.7% year over year, while active residential listings plunged by 48.2% during the same period. The region's average home sales price spiked by 27.8%, reaching a record $344,951.
"Buyer fatigue due to competing offers, was a contributing factor," said Laura Tourangeau, incoming president of the Chatham-Kent Association of Realtors. "The lack of inventory throughout 2020 played a huge part in this increase. Once again, new listings could not keep up with the pace of sales in December, reducing overall inventory to below 100 homes for the first time in over 30 years. The current lack of active listings is acting as a constraint on our local market, sustaining some of the tightest market conditions we have ever seen in our region."