Rent controls, speculator taxes have had the greatest effects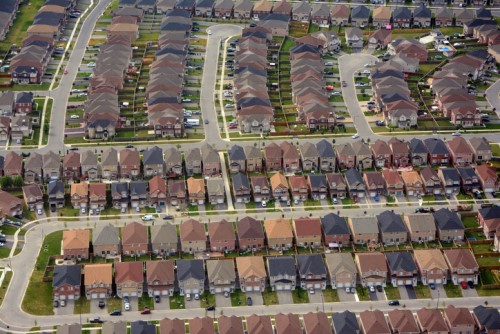 Two years since the Fair Housing Plan was introduced, home prices in markets throughout Ontario have seen significant ups and downs, according to a new Zoocasa analysis.
The Plan – implemented by the provincial government in April 2017 as a response to speculator-impelled price growth – introduced a raft of regulations that have had a marked impact on the housing segment.
Among the most noteworthy of these are much-tightened rent controls along with a 15% non-resident tax on foreign buyers.
"The changes had an immediate psychological impact on the market. Local real estate boards noted a large influx of listings in the following months, as skittish sellers looked to cash in before the market went soft. As a result, a number of housing markets within the province experienced double-digit per-cent price and sales declines, especially among higher-priced single-family home types," the Zoocasa report noted.
Newmarket and Aurora were the locales that experienced the greatest proportional price declines during that two-year time frame, at 30%. The average home prices in the areas stood at $725,710 and $888,387, respectively.
However, the softening market has pushed a growing number of buyers towards certain markets, "especially comparatively affordable secondary markets that are supported by strong employment." The strongest price increases were observed in locales that had average prices at less than $500,000.
Windsor-Essex enjoyed 25% price growth in the 24 months ending April 2019, with an average price of $343,956. London came next with its 19% growth, reaching an average price of $429,058.
The Ottawa Region, which has enjoyed sustained growth over the past few quarters, saw its home prices grow by 10% over two years, with an average price of $450,295.