Lenders from across the country converged in Vancouver this weekend for Mortgage Professionals Canada's annual conference. We spoke to a number of them about planned product launches for the New Year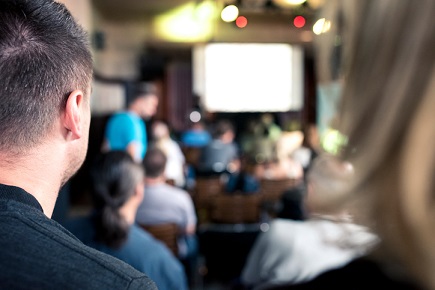 Many lenders may be biding their time until the December 1 mortgage rule implementation deadline, but some aren't letting that stop them from teasing new products and plans.
Merix
Merix is promising a broker portal refresh in Q1, which will provide more information, more efficiencies and include mobile access.
Manulife
The bank will be opening all of its products to Certified Brokers from December to February, according to Fiona Campbell, director central region, mortgage broker key accounts at Manulife.
Manulife not only promises to avoid nixing any current broker offerings, but to offer even more. It plans to launch five new products in the New Year, with its sights set on small business owners, conventional, and investment properties, among others.
Equitable Bank
The broker channel bank is launching a 2% senior saving account, according to Ed Arnone, regional business manager, Alberta south with Equitable.
MCAP
According to Elaine Taylor, vice president of sales at MCAP, it's not about launching new products it's about positioning for December 1.
Taylor did, however, tease that lenders will have more to share following that deadline.
Bridgewater Bank
Bridgewater is concentrating on its Gateway alternative product to start the New Year, but Todd Poberznick, assistant VP of B2B solutions, did say it is considering getting back into the A-space in 2017.
Eclipse
There was an air of mystery surrounding Eclipse's plans for the New Year.
"We are going to be bringing something out," Steve Lydon, associate Director, with Eclipse said. "I can't tell you what."
Lydon did, however, say it plans on rolling out new products in 2017.
Home Trust
After months of planning and development, Home Trust is readying to officially launch its new broker portal, Loft in Q1. It has completed the development and pilot stages and is currently training staff on the new program.
Home Trust has also launched its "Make Mortgaging Great Again" campaign, which focuses on improving service levels to brokers.
It's even guaranteeing its turnaround times.
As part of the campaign, Home Trust is making a 6-8-8 guarantee: Six business hour turnaround time on new applications, eight business hour document reviews, and eight business hours to instruct a solicitor on deals ready to fund.
Home is also expanding its prime mortgage solutions, which will include promotional rates, uninsured mortgages, and refinance solutions.
Scotia Bank
Scotia isn't going anywhere. The big bank is revamping its client onboarding process that will take the process outside of the branches.