Our new methodology strives for a better reflection of female accomplishments across the industry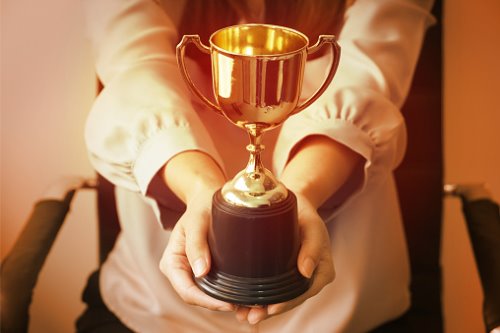 The time has come for our sister publication, Canadian Mortgage Professional, to compile its annual Women of Influence list. CMP will be selecting a roster of the mortgage industry's female champions, its trailblazers and achievers who have navigated their way through an unpredictable 2020 while also dealing with the challenges so many women still face in the industry every day.
This year the process for assembling the list looks a bit different. While external nominations are open, CMP has brought together a panel of industry leaders who can speak to the scope of the industry and assemble a list reflective of both the accomplishments of women in the mortgage industry and the diversity that powers it.
Sabeena Bubber, a past Women of Influence, is one of those panellists. Bubber, a broker with Xeva Mortgage in Vancouver, says she hopes this year's advisory panel can assemble a list that will make a difference both to those they name and those they don't. She says the list serves as an inspiration to women across the mortgage industry who want to achieve a level of success that allows them to further assist others. She says her approach to the list will be informed by her longstanding career and her personal experiences.
"My experience in the industry has not just been as a broker trying to achieve," Bubber says. "I've been a minority woman in the business trying to achieve for myself and my family, but also trying to achieve recognition and acknowledgement within social and corporate circles across our business. I'm going to bring that holistic view to my work on this advisory panel."
Nominations are open now – submit who you think should be a CMP Woman of Influence here.
Veronica Love, another panellist and the senior vice president of corporate development at The Mortgage Group, says that while she admires the recognition the list offers, there's always an opportunity to do better and fully reflect the accomplishments of female Canadian mortgage professionals. She says that by incorporating a team of professionals, including herself, the list will be informed by a broad scope and intimate knowledge of the industry that only a professional can bring.
Love says that the list can serve both as a means of recognizing the support women have for one another in this industry and for allowing young female mortgage professionals to connect with women who can help make their careers.
"I think the great thing about this industry is that we have a lot of women that like to support each other and write each other up despite the fact that some of us are competitors," Love says. "I've been both on the brokerage side and the lender side and I've been very fortunate that I've maintained my friendships and my mentors, and people that I can rely on to help me grow and give me advice. I think that this list helps the next generation of women entering this industry identify some of the people who could be really great key mentors."