Leading lenders and service providers attended Mortgage Professional Canada's (CAAMP) national conference to discuss their respective focuses for the coming year. This is what they were saying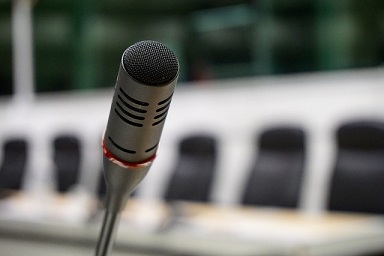 Dozens of industry players schmoozed with brokers on the trade floor at the national association's latest mortgage forum in Toronto, and MortgageBrokerNews.ca has assembled a cheat sheet of what was discussed.
B2B Bank
Anne Wright, VP of business development, and Tom Hickey, VP of operations adjudication, told MortgageBrokerNews.ca about its expanded launch into Quebec in September. Starting September 21, the Laurentian-owned bank began servicing all brokers in the province; prior to that rollout date, only
Verico
members had access to its products.
The lender also experienced significant growth this year. It was a top 10 lender in Q3, reporting 4% market share; their volume is now in the billions.
B2B's focus for the future will be on improving service for brokers. It now boasts 12 BDMs coast-to-coast.
First National
First National will be focusing on building closer relationships with its existing broker base in the coming year, according to Ben Kawa, national director of sales and strategic relationships.
"We're just trying to stay buff," he said.
Eclipse
RMG
now has access to Eclipse, according to Steve Lydon, national sales manager. The niche lender has boasted a 60% closing rate, and it now boasts a "Champion's League" for top performers. Those brokers in the Champions League are given a dedicated underwriter.
Community Trust
The Mississauga-based lender has expanded tacross GTA and boasted significant growth. According to Robert Sgorlon, director of residential mortgages, the company had a 50% year-over-year uptick in originations this year, and is hiring staff and moving to a larger office in anticipation of 2016 growth.
Bridgewater Bank
Bridgewater Bank has re-tooled its business for self-program by expanding the definition of provable income, according to Liz Elliot, product manager. It plans on being more active in the marketplace this year and will focus on its alternative lending offerings in 2016.
"The alternative space is just exploding," Elliot told MortgageBrokerNews.ca. "You can see that in the fact that the big banks have less of a presence at
CAAMP
this year compared to the alternative lenders and monolines."
Home Trust
The alternative lender will be launching its new broker portal, Loft, on January 1. It will also launch its new loyalty program, Concierge, next year.
Home's new program will offer brokers access to co-branded collateral – including rate sheets, promotional materials, and thank you cards – that brokers can hand out to clients and potential clients. These will be customizable, according to Laura Forester, senior marketing leader.