Here's what this show will educate viewers about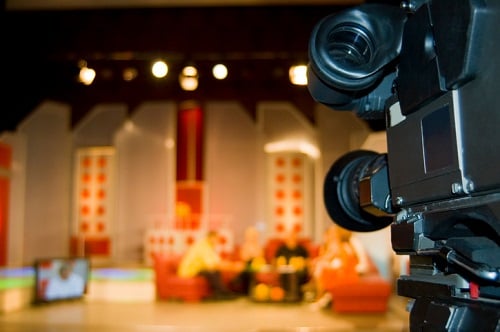 Jeremy Nagel, broker and owner of
Verico
Canada Mortgage Direct, will be featured on a show about Calgary's real estate, wherein he and select industry professionals will contemplate the economic realities of their market.
In Homes & Lifestyles, each episode will be split into four segments in which real estate agents showcase their listings with panel discussions to follow. Nagel told mortgagebrokernews.ca that the show will explore the economic realities of the Calgary market.
"As one of the sponsors, I'll be on the air as well," said Nagel, "Sharing tips with the public from a financing perspective, and there will be a panel discussion, as well, on different topics. We'll be giving the professional on real estate.
"It's not like a lot of other shows out there that pit realtors against each other in a competition-like setting. That is not the case here. The show is really about realtors showcasing a listing, and showcasing them in a different light. My job is to speak from a financial perspective and help educate and inform viewers."
Airing on CTV and CTV2, Homes & Lifestyles will feature a variety of guests, including home inspectors, designers and decorators, homebuilders and legal experts, all of whom will wade into the myriad discussions the show will tackle.
"I'll be exclusively on the mortgage side," said Nagel. "Those listings will come to me and I'll put together a financial synopsis. Most of the homes will be middle-range, in the $500-800,000 range, but there will be high-end homes for sure. You won't see any lower-end product."
Depending on the success of the show, Nagel says it will spread across Alberta, and eventually the country.
Kim Hayden, a veteran real estate agent of over 1,300 transactions, is Homes & Lifestyles Calgary Edition's host and producer, and says the show – which will air Wednesdays, Thursdays and Saturdays – intends to rehabilitate the industry's image.
"The whole goal is to create a positive and professional voice for people in Calgary who are, in some form, related to the real estate industry, while giving the viewer tips as to where to go to dine and parks they can explore," said
Hayden, who also hosted Kim's Kitchen on Shaw TV. "Yes, Calgary has had a reset in our economy. What I'm dealing with today needs creativity and positivity. The show goes back to the old format of broadcasting – we'll find key people to contribute to the show and together we'll collaborate."