The 60-storey CG Tower will bring with it aesthetics that stand in stark contrast to glass condos and offices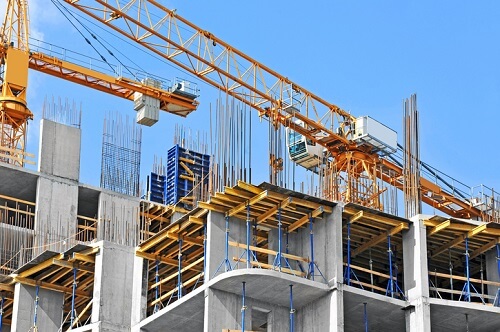 A newly announced Ontario residential condo tower is slated to be the tallest in Vaughan, according to its developer.
Cortel Group's 60-storey CG Tower will be erected next to Nord Condos on Highway 7. It will be the fifth and final building in Expo City, and it will also be the development's tallest tower.
"Making its mark on the City of Vaughan was Cortel Group's intention and overall aim. Thehttps://ca.res.keymedia.com/files/image/iStock-507122313-building-construction.jpg tower will emerge as a landmark to the Vaughan skyline - anchoring an active urban community complemented by Edgeley Pond & Park - the largest city-owned park located in the heart of the Vaughan Metropolitan Centre," the developer stated in its announcement.
The building, scheduled for completion by September 2021, will boast of an exterior featuring an all-brick finish, in stark contrast to the proliferation of glass condo and office structures in recent decades.
"CG Tower is going to be a really important building for the evolution of Vaughan. Vaughan has had for a long time a certain kind of character, kind of a low-rise character… CG Tower says, definitely, Vaughan's character is changing and this is the character that makes a bold statement about that," project lead architect Richard Witt said.
"We believe that this tower is not only a catalyst, but a symbol of urban growth and sustainability," Cortel Group director of marketing and sales Romina Cortellucci added.
Elsewhere in the province, Cortel Group will also be building two more luxury condo towers in Toronto. Towers 3 and 4, representing the final phase in the much anticipated Oak & Co. luxury condominium complex, will be launched on April 27, 2019.