Micheal Noseworthy to focus on eliminating unethical housing industry practices that have contributed to home price growth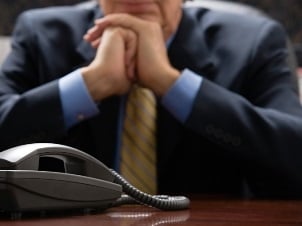 British Columbia's new superintendent of real estate vowed far-reaching changes in the regulation of the housing industry in the province, with a focus on rooting out unethical practices that have contributed to home price growth.
Micheal Noseworthy—who has previously worked for Yukon in a similar capacity, bringing along much experience as a lawyer and a regulator—began his duties this week,
CBC News
reported.
"This is a huge reset. This is a significant — you could say unprecedented — change in how the real estate profession is regulated in British Columbia," Noseworthy said.
Noseworthy's appointment came in the wake of Premier Christy Clark's declaration earlier this year that greater government oversight is sorely needed in the current economic environment. Clark argued that prior to Noseworthy, the B.C. Real Estate Council's regulation of the industry didn't prove effective in addressing the fundamental causes of the housing crisis.
"My office has been given new powers and new ability to do things like make rules and oversee the activities of the council," the former lawyer from Newfoundland and Labrador stated.
Among these changes is the launching of an independent advisory group tasked with reviewing the real estate industry, as well as the closing of a regulatory loophole that facilitated shadow-flipping.
Noseworthy also announced a dramatic increase in penalties for real estate professionals employing unscrupulous business practices, up to $250,000 for each agent and up to $500,000 for brokerages.
The superintendent added that further changes would be introduced down the line.
"My sole job is to protect the public. I'm not here for realtors or the industry; I'm here to protect consumers and to make sure that British Columbians are protected when they're making the biggest purchase they make in their lives."
Related Stories:
B.C. government announces new real estate superintendent
Regulator continues to crack down on syndicated mortgages