Chinese inquired on $1.45 billion worth of property in 2017 alone, according to a property portal's report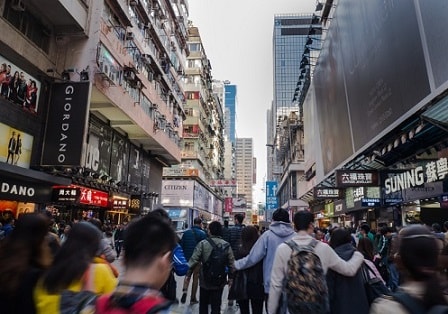 In its latest report, international property portal Juwai.com provided a clear picture of the geographic origins and purchasing intentions of its recent clientele.
Juwai – which caters to Chinese-language individuals looking at residing or investing in Canadian homes – reported that nearly 9 out of 10 of the buyers who use its platform (89%) are situated in mainland China, with the remaining percentage located either in Canada or other overseas locations.
Mainland Chinese buyers in Canada came mostly from Beijing (15.9%), Shanghai (11.3%), Guangdong (9.6%), Jiangsu (8.5%), and Shandong (5.8%).
Meanwhile, the leading non-mainland origins of Chinese buyers of Canadian real estate are Canada itself (6.66%), the United States (1.16%), Hong Kong (1.04%), and Taiwan (0.43%).
Read more: Majority of Canadians pin home price spikes on foreigners – CMHC
As for purchasing motivations, 54.6% of Juwai's users reported getting properties for their own residential use, while 26.3% are buying for investment purposes and 17.4% are for the use of students enrolled in Canadian higher institutions.
All in all, Chinese buyers inquired on $1.45 billion worth of property last year alone. The most attractive locales for them were Toronto, Vancouver, Montreal, Calgary, and Ottawa.
The most viewed listing in Juwai last year was valued at $18.9 million. Overall inquiries involved properties worth as low as $500,000.