Closure of National Bank's broker-mediated distribution has left Scotiabank and TD as the last of the Big 6 to sell mortgages through brokers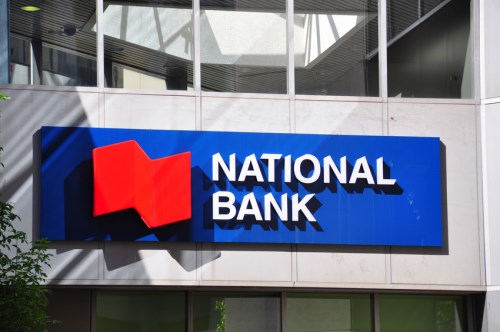 A high-ranking executive of
National Bank
said on Friday (December 2) that the institution will continue to support brokers despite its abrupt shelving of its broker division.
"We're still committed to the broker market and to the broker channel. It's just that we're going to do our business a bit differently through a third-party model, specifically with Paradigm Quest and the MERIX Financial brand," National Bank assistant vice president W. Mark Squire told
MBN
.
The closure of the Bank's broker-mediated distribution has left Scotiabank and TD as the last of the Big 6 to sell mortgages through brokers.
According to D+H, National Bank held a 2.5 per cent share of the broker market as of the last quarter. In the same time frame, brokers accounted for around 25 per cent of the Bank's mortgage production.
Effective this month, National Bank will be utilizing a third-party model for its mortgage funding, specifically through mortgage process outsourcing firm Paradigm Quest.
"Under this new agreement, Paradigm will originate mortgages in the broker channel under the MERIX Financial brand, with funding provided by National Bank. Paradigm will also underwrite and service the loans on National Bank's behalf," according to the Bank's news release.
The Bank also assured that it will set the underwriting parameters in all originations, thus preventing the issues prevalent in the broker-mediated set-up from arising.
"Our legacy systems prevented us from being as efficient as we wanted to be, so that proved to be one of the deciding factors," Squire stated.
"It's a natural extension of a great partnership that we've had for several years with National Bank; we are thrilled to be supporting them in their future business objectives," Paradigm Quest president Kathy Gregory said. "Paradigm will continue to provide innovative mortgage processing to ensure best-in-class servicing for National Bank."
"Their state-of-the-art technology is going to make things a lot more efficient for the brokers, so we're quite excited for that," Squire concluded. "We're hoping that the brokers that have entrusted their business with us over the years will entrust that to our new system, as well."